It's been three days since my university was submerged in sewage and the leftovers of failed drainage. Nearly all major roads are flooded and though it's incredibly fortunate that the situation on campus is relatively stable, it's nail-biting to know that there's no way to leave, not even to check in on our families. Rice University has done an incredible job keeping its students and faculty updated by the half-hour on storm conditions and the weather to come. All things considered, I am incredibly lucky to be able to write from the comfort of my dorm room, dry and smelling only like cigarettes, rather than from a storm shelter amongst equally miserable strangers who have more pressing matters to attend to than writing longform articles.
I'm originally from Sugar Land. Though only technically a Houstonian (the suburb turf wars are very real), I've defended my status as a ride-or-die native of this city more times than I'd like to admit. Part of the charm of doing so was that I was immune to the usual criticisms of the city (congestion, rude traffic/bad driving, large amounts of neglected homeless people at underpasses) while boasting of all the benefits (vibrant and historic rap scene, diversity to the extent "whites [are] now the minority", phenomenal food choices to reflect said diversity). I thought I could have my cake and eat it too.
My relative ease in dealing with Ike and Rita years before had also left me cocky. The thought of a hurricane coming to Houston, let alone leaving thousands in shambles, was swimming amongst dated concepts such as how to impress my first middle school crush and what Wong Fu video I intended to watch with my friends. In a kind of dark but funny way, natural disasters have a way of ignoring social boundaries, memories, and expectations that unfortunately I had let slip into the recesses of my early teenage memories.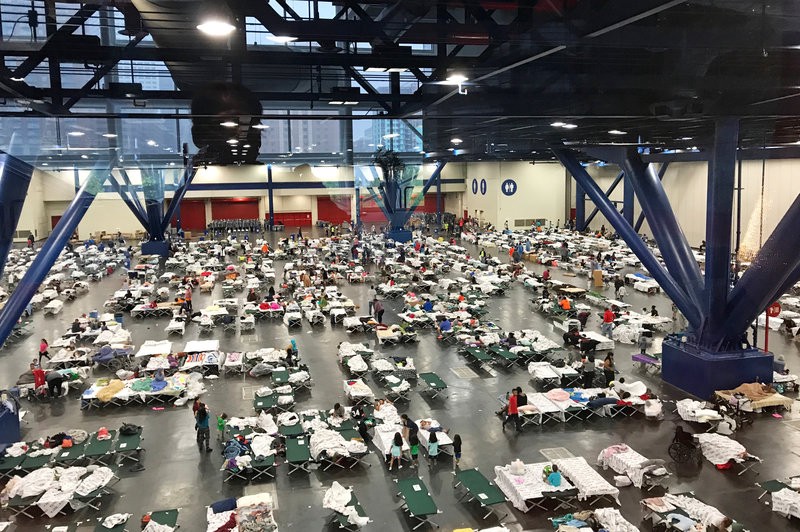 My best friend from home called me last night to tell me that all the neighbors had come outside to assess the damage after 30 minutes of a particularly intense torrential downpour. A hurricane and major flooding had managed to be enough of a unifying force to physically bring the neighborhood together, outside. They talked for the first time in over a decade to identify strategies to ward off the flood water flowing out the backed-up drains from flowing further up the driveway. Alternatives to (inaccessible) sandbags were discussed as ways to keep the water from entering their homes. Apparently my dad (that crazy old man) found the composure to bike to my grandparents' home nearby to make sure that my family there was safe for the time being.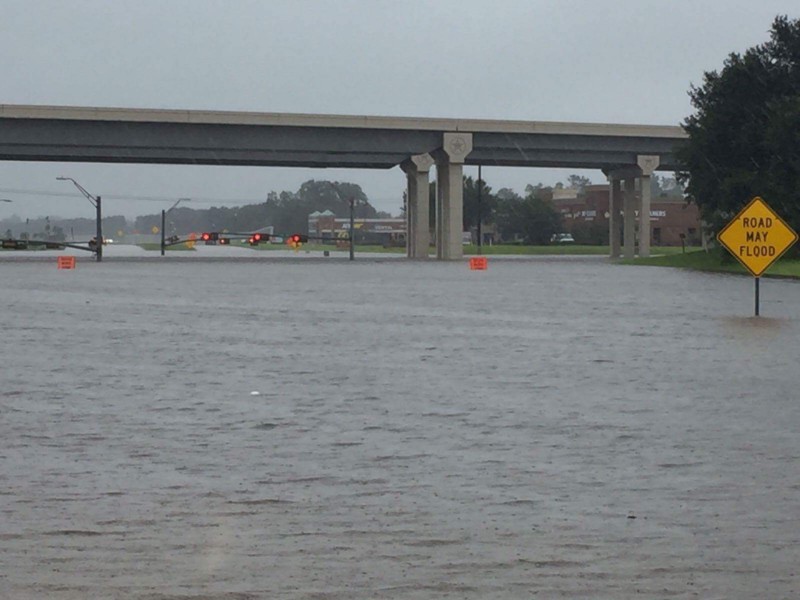 I made a point to call my mom to reprimand my dad for being so irresponsible. She shrugged it off and told me "You get your stubbornness from him so you aren't in a position to speak". When I asked about my 11-year old sister's thoughts on what was happening around her, my mom told me that she was ready for bed and excited for summer to continue for another week (at the least). I laughed because I knew at her age, I would've thought the exact same thing. We had just finished Death Note a week before, when I left for my senior year of college. I couldn't help but think that there was a possibility that she had just chalked up the weather situation to something Light Yagami had written to eliminate evil. I was relieved to hear that she was still in good spirits.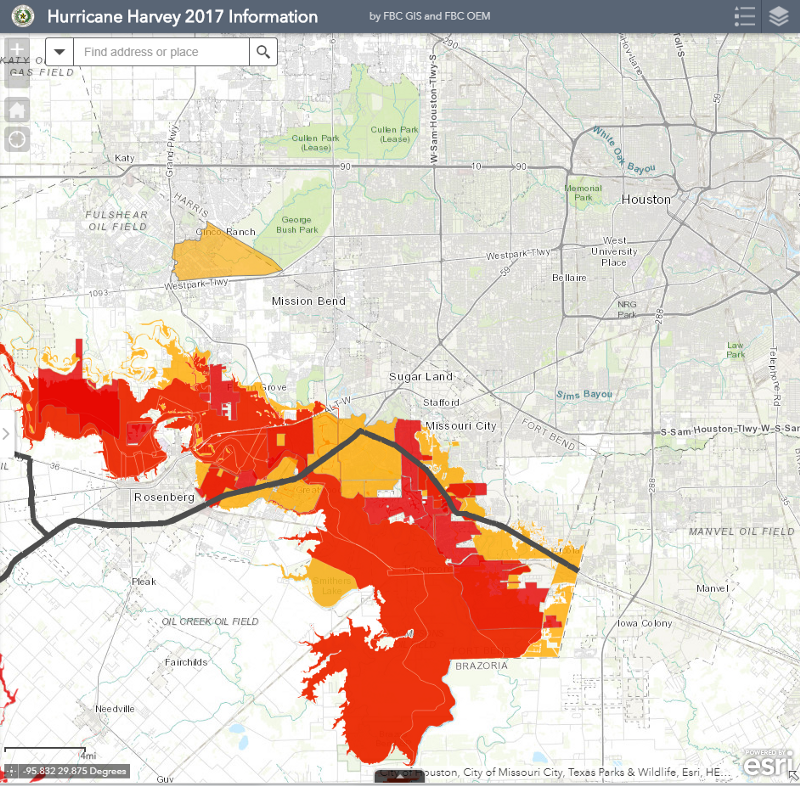 What I didn't mention to my mom over the phone was that three of my roommates and I had decided to venture into the storm as soon as my phone call with her ended. She didn't need to know that my genetic stubbornness was in full bloom. We wanted to get a taste of what exactly had come to Houston firsthand. Testosterone-laden and spontaneity-driven, we intended on walking through the nearby Hermann Park to see what the damage was. I'm not immune to the spirit of adventure. Evidently the spirit was partially composed of floating mounds of fire ants, a fact that I wouldn't learn until I noticed the large, red, swelling mass on my lower back in the morning. So it goes.
Our trek into the wet unknown went off to a relatively smooth start. Half an hour into our escapade, we were all sopping wet, shirtless, and nostalgic. We had all lived off-campus our sophomore year and the walk through Hermann Park brought us back to a time where one of the only things we were certain about regarding our future was our daily walk through the park to school. Each step in the lake that substituted the former sidewalk left us experiencing more resistance against our shoes as the rain intensified. The rain pelted our faces with no regard for who we were or where we had come from, dripping into our eyes and making it difficult to see, like we had just finished crying from watching Forgetting Sarah Marshall without the theatrics. By the time that we got to the one destination we had all implicitly agreed to walking to, we looked and felt like we had just climbed out of the university pool, the smell of chlorine replaced with the odor of whatever was flowing in the streets. Nobody said exploration came without costs.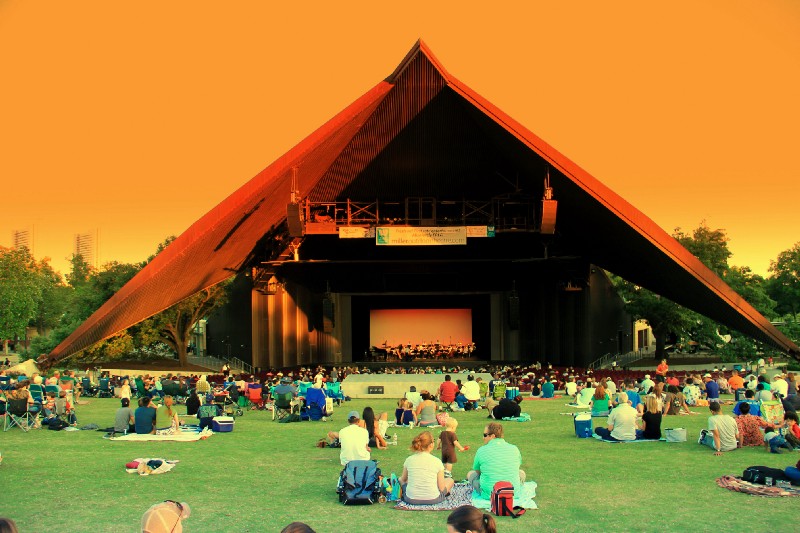 The top of the hill at the Miller Outdoor Theatre at the center of Hermann Park has been a staple of Downtown Houston since its founding in 1923 and especially after it was rebuilt in 1968. My earliest memories as a child included seeing concerts at the Theatre with my family on an innocuous summer evening, almost tangibly enveloped by acoustics that could fill Radio City Music Hall for an audience who wanted some wholesome entertainment. When my three roommates and I reached the peak, it appeared that we had also managed to find a way to channel that same comforting atmosphere despite the gloomy and soggy view that surrounded us. On the count of three, we ran to a full sprint down Miller's peak, past the concrete sidewalk circling up the hill, and slid down on our backs and stomachs in our rendition of a waterpark ride. Naturally, it was only appropriate that we did it six more times so that we'd remember our excursion into a hurricane.
Harvey is expected to bring more rain to Houston again late Tuesday or Wednesday, gaining strength in the Gulf of Mexico before heading for the Texas-Louisiana border. I anticipate a very high possibility that my family in Sugar Land will have to find a shelter nearby if the Brazos River is going to continue filling at its currently predicted rate. Classes at Rice have been canceled through this upcoming Monday 11:59 PM CT. Current weather models show the Medical Center and Rice being largely flooded or underwater in the coming days going into recovery. Large parts of the city will remain underwater for the next 2–3 months. Harvey has rained so much that apparently the National Weather Service has had to add new colors to its map palette to track the situation. Frankly, I don't know what my future will look like through the next few weeks.
Through all of this, I have never been more proud of my city. I know that it's not only in our spirits but in our culture to come together to rebuild. I'm relieved to read about efforts from local celebrities like J.J. Watt and Gerald Green starting amazing storm funds and literally driving around to rescue Houstonians respectively. Beyond that, everyday normal people have gone above and beyond to make a difference in this time of need. The Rice Student Association is beginning to gather supply donations despite the storm still not being over. Med Center helicopters have been routinely taking off from Rice parking lots because of the large amount of patients who need care. My high school has started a shelter with opportunities for volunteers to work 2 hour shifts all day. Friends continue to mark each other as "safe" on Facebook. Above all, the sun has finally broken past the clouds.
The situation after Harvey has grabbed the country's attention. We will continue to stand as tall and as high and as strong as our skyline. Houstonians are resilient like no other and will always be feverishly eager to help one another.
In Clutch City, in HTown, We Hold It Dine.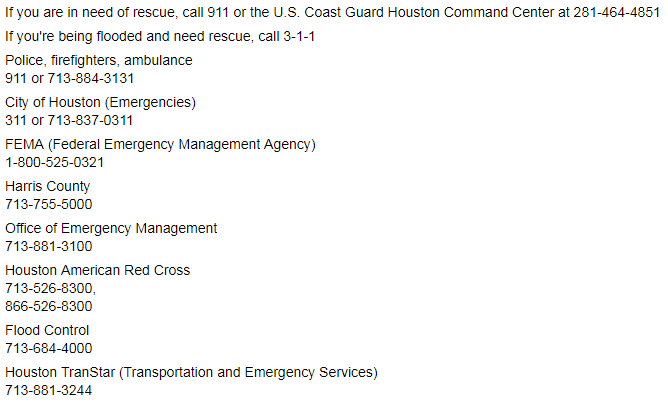 Want to help victims of Hurricane Harvey?
- Houston Coalition for the Homeless
- Portlight Inclusive Disaster Strategies
- Texas Diaper Bank
- Galveston Food Bank

Want to help detained immigrants in need of translators and legal support?
- RAICES
Want to help with pet rescue and evacuation?
- Austin Pets Alive
- SPCA of Texas