In English Language Arts school curriculums, American children have read the same classics of the white American dream for decades. We have grown up heroizing ambitious men from biographies of Johnny Appleseed to the poems of Robert Frost. Some schools have made strides to incorporate diverse voices, but books centering authentic Asian-American experiences are altogether ignored.
While representation is an issue we fight for, it is not a shallow representation of Asian-American faces, names and holidays that will mark progress. By exposing all children to authentic Asian and Asian-American stories, we can move past the inculcation of individualism in American school children. Asian-American stories expose children of all backgrounds to a vision of a society that stands for community roots, intergenerational understanding, and transnational justice as a remedy to the complex histories we have lived.
---
The few Asian-American titles included in English curriculums today use orientalized and archaic tropes of Chinese culture to further stereotype and trivilizalize Asian-Americans while providing young readers with a momentary foreign experience.
These books are exclusively taught in elementary and middle school, rarely if ever in high school curriculums. These books discuss Han Chinese traditions as a representation of the multitudes of Asian experiences. These books almost always present flat characters who go on a journey and learn kindness & compassion and the value of family.
The protagonists live in a village. They are poor. They have a friend who is a spirited animal. The ancestors often come to life.
The most famous of these titles include Where the Mountain Meets the Moon and Tiki Tiki Tembo.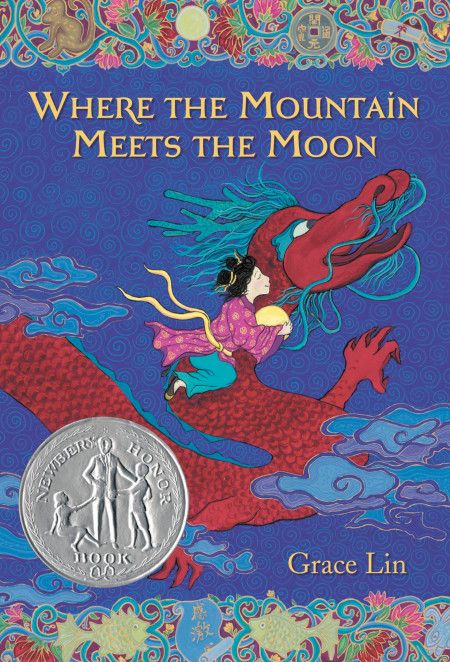 In Where the Mountain Meets the Moon (2009), the protagonist, Minli, journeys to save her family from poverty. Minli befriends dragons and nobles and cracks an ancient puzzle. By the end of her trek, she learns that she was actually fortunate all along because she always had the love of her mother and father. Only when Minli acknowledges that others have even less than her and learns to be happy with what she has, does her village miraculously become prosperous.
This book is recommended and rewarded because Minli's journey has no connection to the real lives of children living in China; it offers non-Asian readers a feel good entrypoint to Eastern perspectives. Students feel excited to learn about another culture and connect with a female protagonist. Precisely because she is so shallowly characterized, all young readers are able to see themselves reflected.
Unfortunately, Minli's girl spirit does not spare her from teaching dangerous stereotypes of Asians. The lesson children ultimately learn is that Asian poverty must be measured not by the absolute starvation described in the book (the family subsists on a single bowl of rice), but by the relativism that there are always other Asian people worse off than you. The morality of comparison would only be praised in relation to Asians who are stereotyped as accepting the status quo and living with ancient virtues; no non-Asian character would be expected to express gratitude to live on dirt floors and go without food.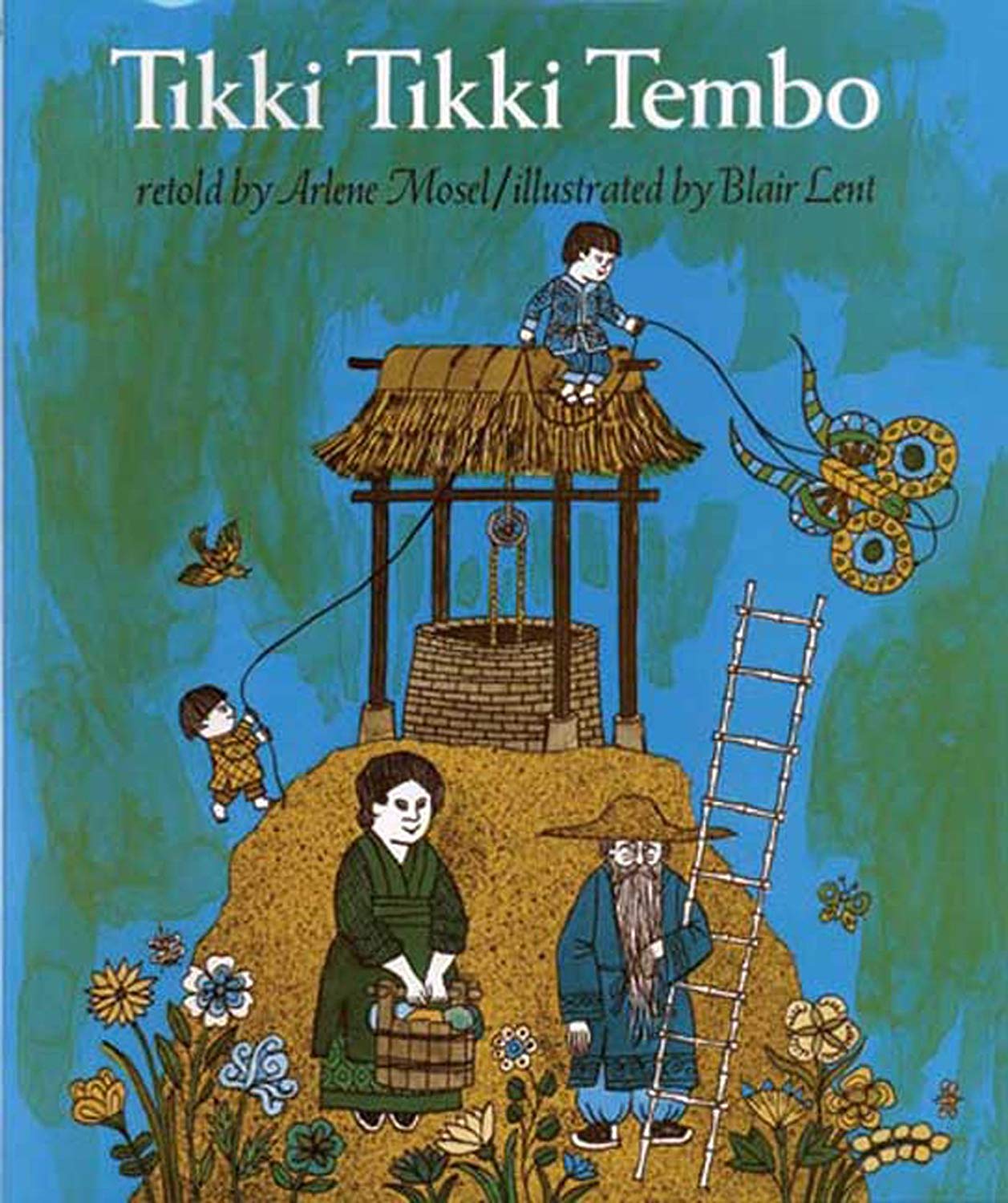 Tiki Tiki Tembo (1968), a classic in elementary schools, has received more criticism for outright disrespect of Asian culture. Unapologetically written by a white woman, Tiki Tiki Tembo is the product of her memory of a Chinese folktale, although the story does not exist in Chinese culture.
The folktale seeks to tell the origin of why Chinese names are so short. The protagonist is named Chang which in the story (not in Chinese language) means "little or nothing." Chang's first born brother has a long farcical Asian name, made of nonsense orientalized syllables. Chang is sent to save his brother after he falls down a well, but it is difficult to repeat his brother's exaggerated name. When Chang asks for help, he runs out of breath before finishing his sentence. This comedic event leads all Chinese people to cut down their names. This book in particular has received broad-based criticism from the Asian-American community for mocking Chinese culture and language and yet it continues to make lists of the top children's books.
The few books which center Asian characters do not represent the complex stories of Asians and Asian-Americans. Universal representation does not suffice. These books not only trivialize Asian culture, but maintain the primacy of white culture in America.
---
Outside of Black History Month, the rest of the year kids are fed a healthy dose of archaic white literature. These books teach courage under fire through the white male bildungsroman. Children graduate with a deep faith in the American Dream; a belief that the bold ambition of individuals will always prevail and we will all receive what we are owed in our prosperous economy. We are what we read. The following books are a sliver of the titles that have formed our national character for decades.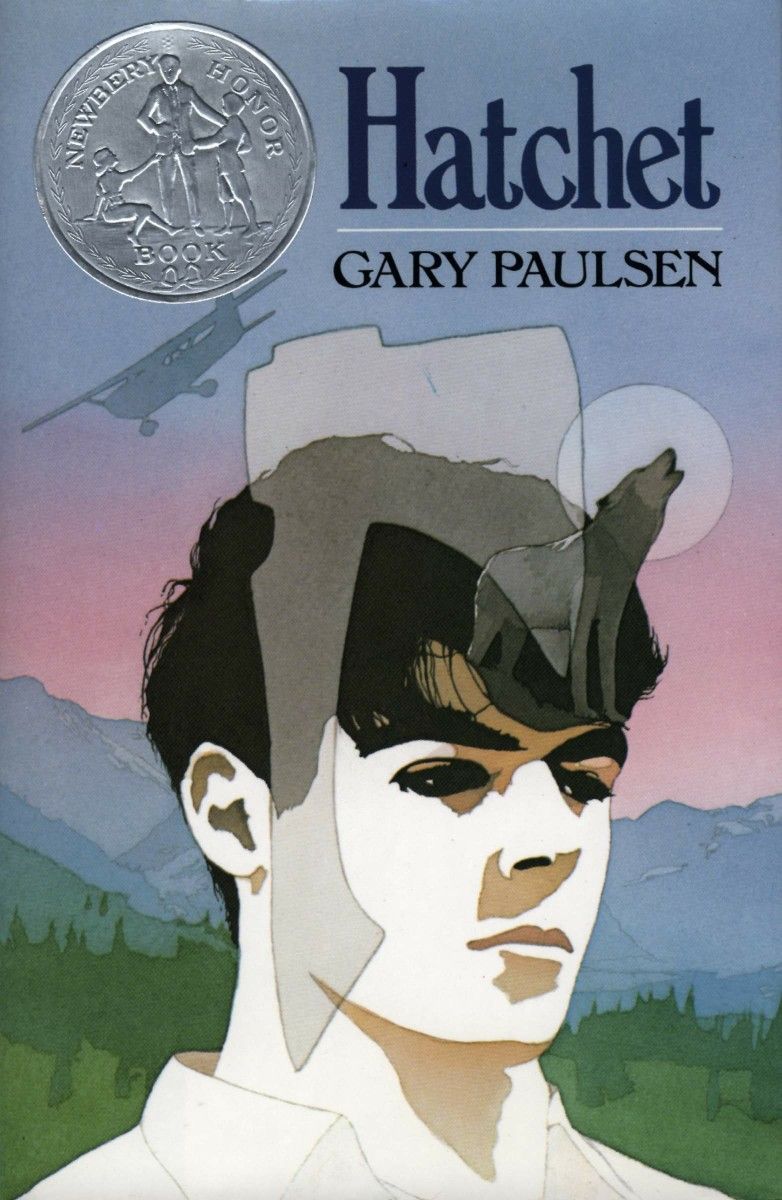 Hatchet (1987) tells the story of Brian, a white male protagonist, who survives a plane crash which leaves him stuck in the wilderness. With only his wits and his weapon, he beats nature and learns to cope emotionally with his parents' divorce. This book continues the mythology of the white male coming-of-age by surviving a life-threatening experience he would never encounter in his daily life. Brian is an early imprint in the minds of millions of American individualism and the white male's conqueror-survivor spirit.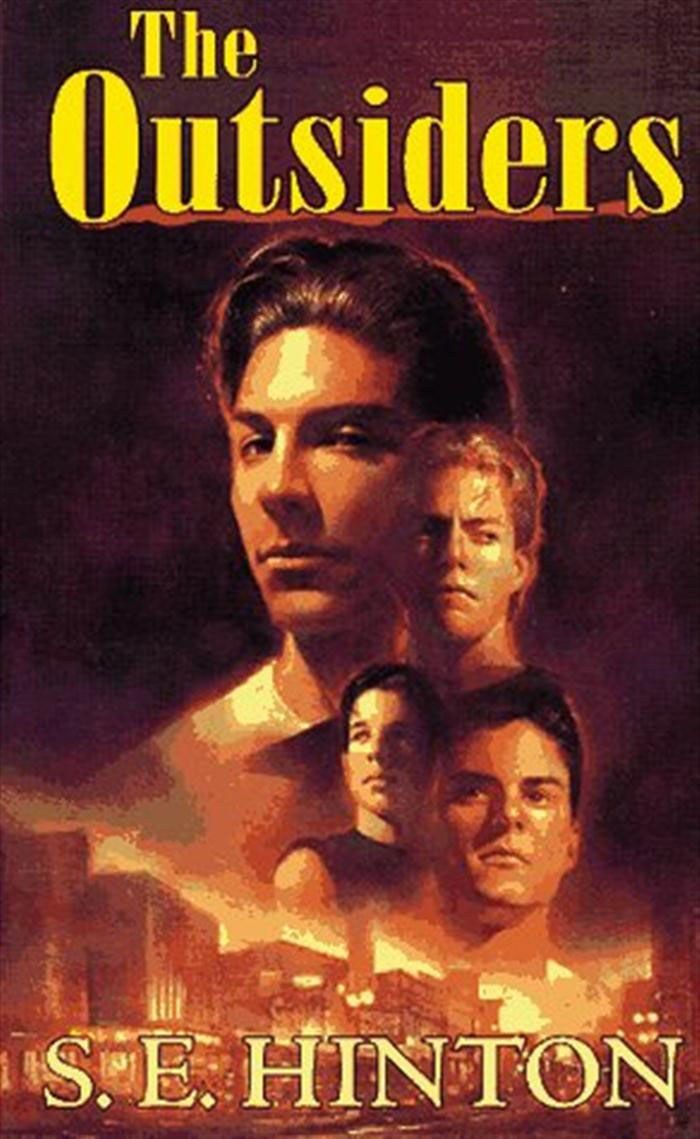 The Outsiders (1967) is a classic of middle school literature. Middle schoolers across the country still hold crushes of Rob Lowe decades after the film adaptation was produced. The Outsiders features a cast of white boys who are charming heroes of gang life. The book's climax takes place when their charismatic leader Darrel faces depression and commits suicide by cop. Only in a book with all white characters could a police killing be framed as personal choice.
For today's children, curriculums not updated since the 1980s frame the American experience as one of struggle against nature and society to assert control in an unfair world. The depth of white supremacy cannot be successfully battled in the media or the ballot box when the core tenets are seeded in all of us in K-12.
---
Many progressive educators have come forward with the goal of transforming our school curriculums to reflect all American children. In these new programs, books like Tiki Tiki Tembo as well as The Outsiders are being replaced for comprehensive units on struggle, love, and identity. But for Asian-Americans, progress means a diversity in which we continue to be erased. The addition of Asian-American stories would offer the richness of our stories to a population deeply in need of a new American dream.
Wit & Wisdom is the new ELA curriculum created by the organization Great Minds which also created Eureka Math. Developed in 2016 and currently being used by 50,000 students, Wit & Wisdom exposes children to diverse content-rich materials which will "help teachers help students achieve their greatness." While far from reaching the 56 million students in US schools, Wit & Wisdom promises to be the new uniform cannon for kids across America. The curriculum is quickly being purchased and implemented by large districts such as Baltimore City. When districts adopt scripted curriculums, it can be difficult for individual teachers to source their own materials and make changes to serve their specific student population.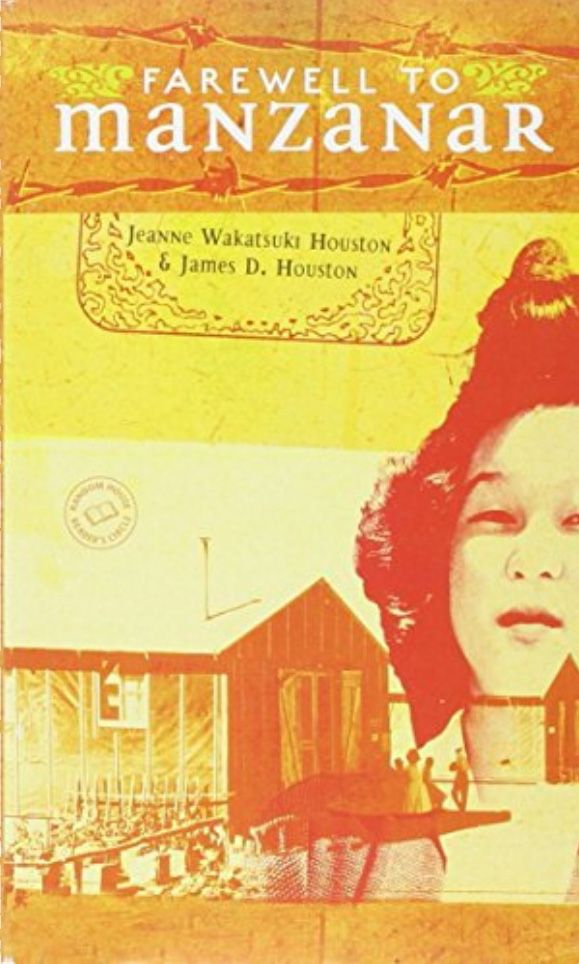 Of the 165 sources included in the K-8 curriculum (which also includes artworks), only five pieces or 3% center Asian or Asian-American characters and culture. Of those five materials, even fewer expose children to dynamic Asian characters. Under the Wave off Kanagawa is the famous painting included in a series about the sea; The Korean Cinderella is part of an international unit on princesses; and similarly, The Ramayana: The Divine Loophole is taught as ethnic comparison to The Odyssey. Only 2 books: I am Malala and Farewell to Manzanar depict complex Asian and Asian-American characters in standalone texts.
Diversity has long meant the erasure of Asian-American experiences. While these texts offer a more nuanced view than Tiki Tiki Tembo, their small number exposes that Asian and Asian-American stories continue to serve as ornamentation to both whitewashed and "diverse" curriculums.
In addition, the universality and rigidity of a scripted national curriculum is inherently anti-community and ultimately serves to create a diversity that exclusively educates white children. Five books about Asian experiences are probably five more than what was previously taught in white schools before implementing Wit & Wisdom. However, in districts in California, Hawaii, and New York with high Asian populations, the majority of students will not see themselves represented at all if Wit & Wisdom is adopted. This universal curriculum would put limits on the ability of teachers to expose children to their own histories and does nothing to remedy the issue of overall representation for Asian-American students.
---
English classrooms need to truly address the rich diversity of our country if we are to imagine a brighter future. Books are where children learn empathy and how to interact with the world. Characters that deal with complex historic and personal challenges provide a space for children to learn love for someone who does not look like them and who more importantly may not think like them.
Characters from Punjabi-Sikh backgrounds will teach children to empathize with groups persecuted for their small number and visible difference. Characters coming of age as workers on the Transcontinental Railroad will teach children that this country was built on the backs of Chinese-American men. Characters fleeing Vietnam on boats will teach children that refugees come to survive, not only to profit. Characters who speak any of the hundreds of Asian dialects will teach children the melody and rhythm of foreign languages. Characters raised by their grandparents and separated from fathers and mothers will teach children that it is the nuclear family that is non-traditional. Characters who unite to open small businesses will teach children that community is the key to long-term economic stability.
Children of all socio-economic backgrounds, races, and geographic locations learn at an early age that there is one way to be American. By not learning the authentic stories of Asian-Americans, children are inculcated into believing in the American dream and that alternatives to individual ambition are fanciful myths.
Without school curriculums that connect children to the multitude of Asian and Asian-American experiences, our political system will be trapped. By teaching Asian-American narratives, we do not attempt to represent ourselves to white audiences, but to change the political values of our nation.