Disclaimer:  The views and opinions expressed in this article are those of the author and do not necessarily reflect the official policy or position of Plan A Magazine, nor individual contributors thereof.
Author's note: Special thanks to volunteer translators Alan Chen and Agnes Chan, who have been incredibly helpful in putting together the Chinese version of this article below! Thank you!
---
When we consider who should be the next Assemblymember of New York's 40th district, we think of a Democrat who will fight for the children, families, and economy of Flushing, Queens.
Steve Bishop Lee, an active police officer running for State Assembly in District 40, Flushing, Queens, is not that candidate.
Although he claims to be a whistleblower against police corruption in the 109th police precinct in Flushing, Queens, the truth is that Lee is guilty of engaging in the very same deplorable conduct that he accuses his colleagues of.
Lee is under an open internal affairs investigation for pay-to-play with F&T and misusing his gun and badge for political reasons. The investigation is being conducted by Officer Daniel Gong from internal affairs (lead investigator) with CASE NO. 20201458.
Recently, an anonymous source familiar with the matter has disclosed to us that Lee was suspended on July 13th, 2012 from the 67th Precinct in Brooklyn and in 2018 from the 111th Precinct--both times for domestic violence incidents.
Lee's unscrupulous activities as an NYPD officer are mirrored by the actions of his campaign
Lee presents himself as a "good cop" who is being persecuted by fellow police officers for exposing the extortion, drug dealing, and solicitation of prostitution at karaoke bars in Flushing. Yet he has a pattern of the same kinds of violent and exploitative behaviors towards women working inside these establishments. One house mom in a club talked about the frightening way he harassed his ex-girlfriend, a dancer, after she tried to break up with him. He has had a long history of rocky relationships with women in the sex industry.

"You can't have cops watching cops," Lee said in an interview with the Queens Daily Eagle. "It's sad to say, but it's like a gang. You come in, you get initiated and if you don't ride along with the program you get picked on and you get pressured to do what everyone else is doing."
Hypocritically, Lee chose to stay in the NYPD as an active officer to this day.
Lee's unscrupulous activities as an NYPD officer are mirrored by the actions of his campaign. Just this past week, Lee sent out a misleading flyer implying that he'd been endorsed by Congressmember Grace Meng and Councilman Peter Koo. However, both Meng and Koo indicated that they had not given Lee any permission to use their photographs in his mailings.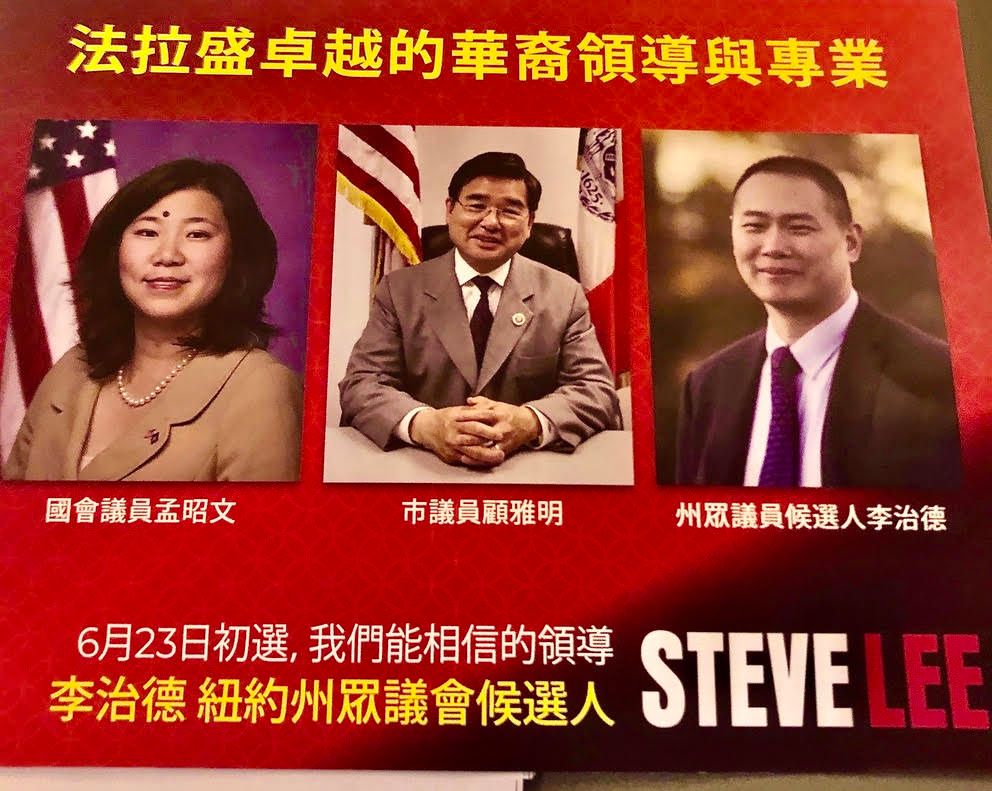 Lee's willingness to violate the consent of others results in harm that extends beyond his own personal relationships. His candidacy is funded by special interests that will hurt Flushing's children and families. Lee's organizations have received a combined $15,200 from supporters of the real estate-backed Special Flushing Waterfront District.
The SFWD plan, as it stands, would harm our kids by forcing families to move out of the neighborhood, which has already seen a steady raise in rent prices in the last years. These luxury developments would drive up property taxes in Flushing, worsen food insecurity, and raise the average price of rent so that the district will be unaffordable to many of the immigrants who live there.
Given all of these violations, another question is why Mayor DeBlasio and NYPD have looked the other way. One reason may be that the same developers have also donated to Mayor DeBlasio and Donavan Richards' campaigns, and subsequently gotten what they've needed in building permits.
---
It was the Office of Assemblymember Ron Kim, the MinKwon Community Center, Chhaya CDC, and the Flushing Chamber of Commerce, that led an anti-gentrification campaign to halt the Special Flushing Waterfront District project and protect our community. To the surprise of F&T and other developers, their advocacy resulted in the interim Queens Borough President issuing a conditional recommendation against the SFWD plan.
That's why, worried that Assemblymember Kim will not represent their moneyed interests in Albany, the real estate interests behind the SFWD have instead turned to Steve Lee. Lee has received thousands in campaign contributions from these, organizations, including developer F&T and the Rent Stabilization Association.
The final nail in the coffin is that Steve Lee is not a true Democrat. According to public records, Lee has never voted in a Democratic primary in his life. Lee's attorney was a Republican candidate for Queens District Attorney in 2019. And per his own campaign's documents, Lee's consultant is Skyline Consulting, a firm that almost exclusively works for Republicans and has consulted for State Senator Chris Jacobs and Assemblymember Nicole Malliotakis (both Republicans). These aren't the traits you expect from a Democrat.
Queens can do better than Steve Lee, a Republican-in-disguise whose candidacy is propped up by interests that would harm our children and force Flushing residents to pay higher taxes.
Instead, Flushing can choose the better option in this race—Assemblymember Ron Kim. Not only has Kim received the endorsement of prominent Chinese-American community leaders like Andrew Yang  and Assemblymember Yuh-Line Niou, Kim has stood up for our community's elderly population by holding nursing homes accountable for quality care. He has fought for Flushing High School, taken a stand against anti-Asian discrimination, and helped district residents find jobs.
That level of advocacy and commitment to Flushing from Assemblymember Ron Kim sounds much better to us than the lies and hypocrisy of Steve Lee.
---
只有一个候选人能保护法拉盛—但不是那个获奢侈地产商加持的不诚实警察 (紐約第40區初選:做出選擇,創造改變)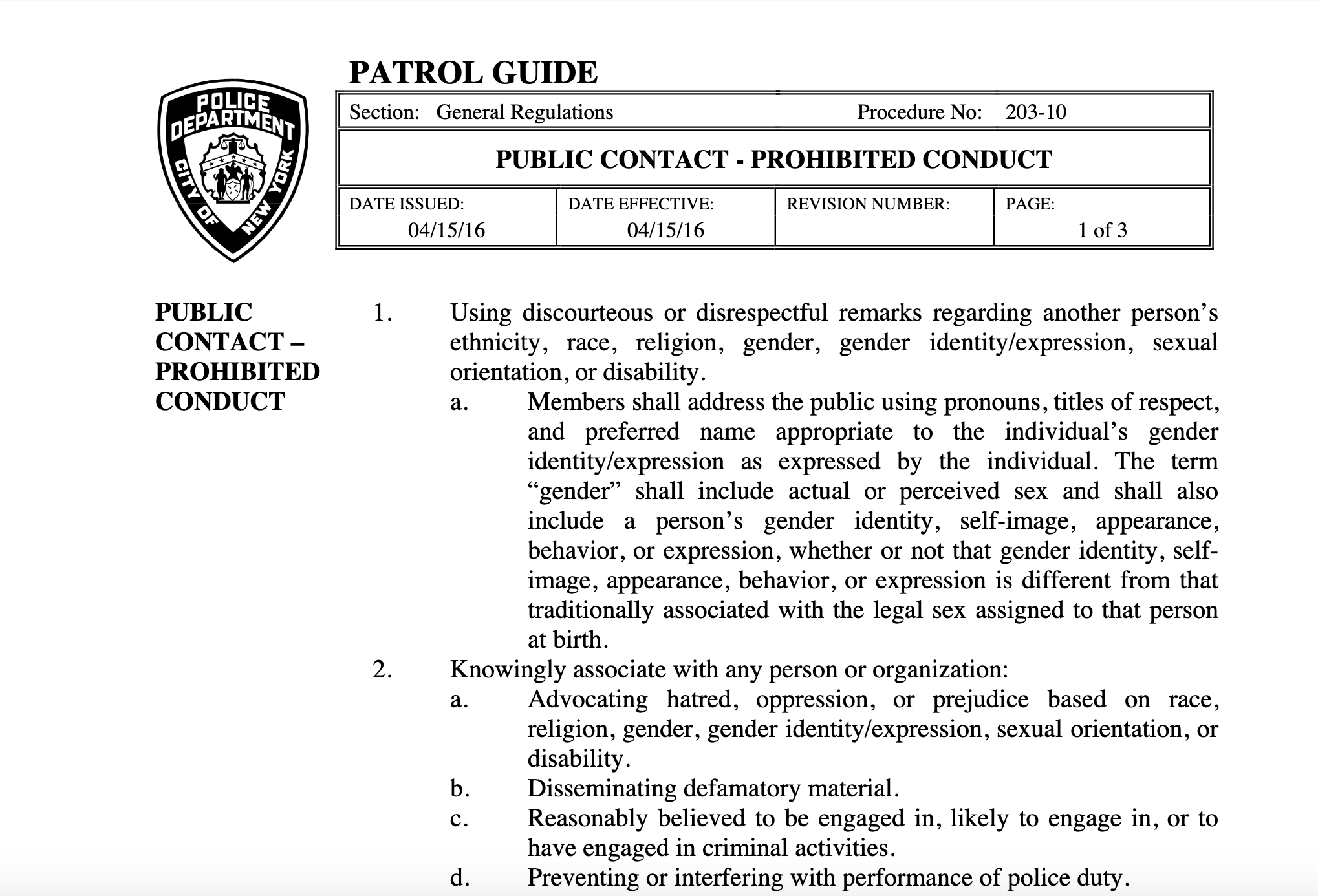 免责声明:本文所表达的观点和意见是作者的观点,不一定反映<A计划>杂志的官方政策或立场,也不反映其他撰稿人的观点。
(非常感谢陈闯创 (Alan Chen) 和 Agnes Chan 帮助翻译)
纽约州议会第 40 区初选的民主党候选人已经公布,分别是现役纽约市警察李治德(Steve Lee),和第40区现任议员金兑锡(Ron Kim)。

乍一看上去,李治德似乎是个不错的选择,比如他作为现役警察公开批露法拉盛第 109 警察局对毒品交易和酒吧卖淫收取保护费的贪腐行为。但事实上,李治德自己也是贪污腐败的警察之一,消息人士指出李治德对他前女友的性骚扰行为以及他和多名性工作者的淫乱关系。

除了 2012 年因对前妻实施家庭暴力而被纽约警局停职并有纪律处分记录外,目前李治德正接受纽约市警察局内务部 Daniel Gong 警官的调查(案号20201458),因为他收取 F&T 地产商的政治献金并出于政治目的滥用警务配枪和警徽。

李治德上个月寄出竞选传单,暗示他已得到国会议员孟昭文 (Grace Meng) 和市议员顾雅明 (Peter Koo) 的支持。但孟昭文和顾雅明在接受提问时都澄清他们没有支持李治德,这就是李治德故意欺骗华裔选民。

李治德对民主党的忠诚也令人担忧,他不仅从来没有在民主党初选投票的记录,而他的合作律师却是 2019 年皇后区检察官的共和党候选人。另外,他竞选文件所披露他聘请的顾问公司,Skyline Consulting,则历来几乎只为共和党政客提供服务。

更值得关注的是他竞选资金的来源,其中大部分来自像 F&T 公司这种房地产发展商和特殊利益集团,这些集团多年来都在推行不利于低收入者和移民家庭的地产项目。比如,李治德竞选办公室已收取法拉盛河滨特殊区域项目(SFWD)支持者高达$ 15,200 的捐款,该奢侈地产项目被工会评估对本地社区不负责任,因为将导致物业税上涨,低收入者及移民将因无法承受上涨的租金和生活费用而被逼迁走。

鉴于这些违规行为,问题是为什么纽约市长和警察局仍对这些行为视而不见,答案指向这家开发商为选市长捐款并最终获得市政府许可建造酒店。

与其相反,李治德的竞选对手金兑锡议员则与 MinKwon 社区中心和 Chhaya CDC 等机构组织了反 SFWD 计划的行动,已经成功取得代理皇后区长发出反对该计划的意向书。另外,金兑锡议员还与唐人街人力资源 (Chinatown Manpower Project) 项目合作,为低收入者居民提供就业和商业辅助服务。知名华裔政治家,如杨安泽 (Andrew Yang)、州议员牛毓琳 (Yuh-Line Niou) 都已经公开支持金兑锡议员,这更证明他的竞选实力和为亚裔美国人谋福利的能力。