This isn't a Rotten Tomatoes list. I did not check their Metacritic scores before I stacked what I believe the Best Films of the decade. These are the films that stuck to my bones over the past 10 years of watching an uncountable amount of films. It spans the globe, and if you look closely at the top 10 you will find a certain country absent. Why? Well, that's a topic for another article.
10) Long Day's Journey Into Night (2018) — Directed by Bi Gan
The last spot on any "tops" list is always the most difficult. Many are deserving, but it usually comes down to what's the film that you can't possibly imagine leaving off. Well, I couldn't imagine leaving off Bi Gan's sophomore epic Long Day's Journey into Night, one of the most ambitious films of the last decade which uses old school sensibilities and marries them with new school flavor.
Gan's film looks to chronicle existence through memory rather than fact. Using the guidance of his cinematic influences he is able to create a cinematic language all his own, never once feeling like a copycat. Highlighted by a 59 minute unbroken shot in 3D that could have easily fallen into a gimmick, this film is a wonderous peak at a new cinematic voice that is one of the Directors to watch for the next decade.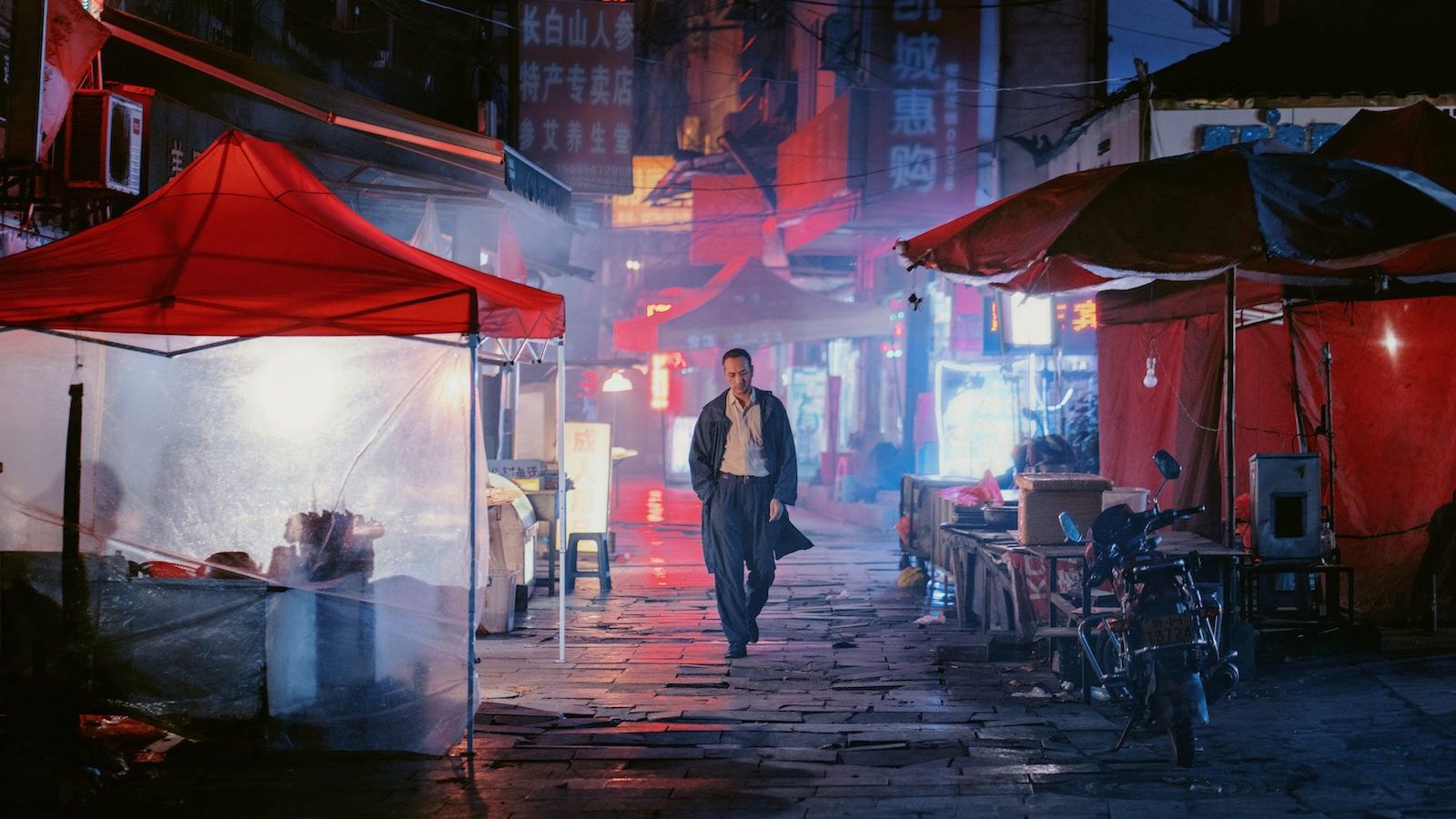 9) Hard To Be A God (2013) — Directed by Aleksei German
Its cinema dipped in toxic waste. And I mean that as a supremely high-level compliment. Aleksei German, who passed away before seeing Hard to Be a God released made a career out of constructing cinema in a way that was all his own. It left him virtually unknown in the United States and globally underrated. But there hasn't been a person I know who has seen his work that hasn't immediately grown a deep respect for it.
Adapted from a novel by Sci-fi legends The Strugatsky Brothers, Hard to Be a God brings back movies as a visceral experience. It's a work that aims to roughly interact with your senses, you almost feel beat up after experiencing this tale of a scientist who travels to a planet that strangely mirrors ours. It's a film that is to be experienced, and once you do you will probably want to cleanse yourself after.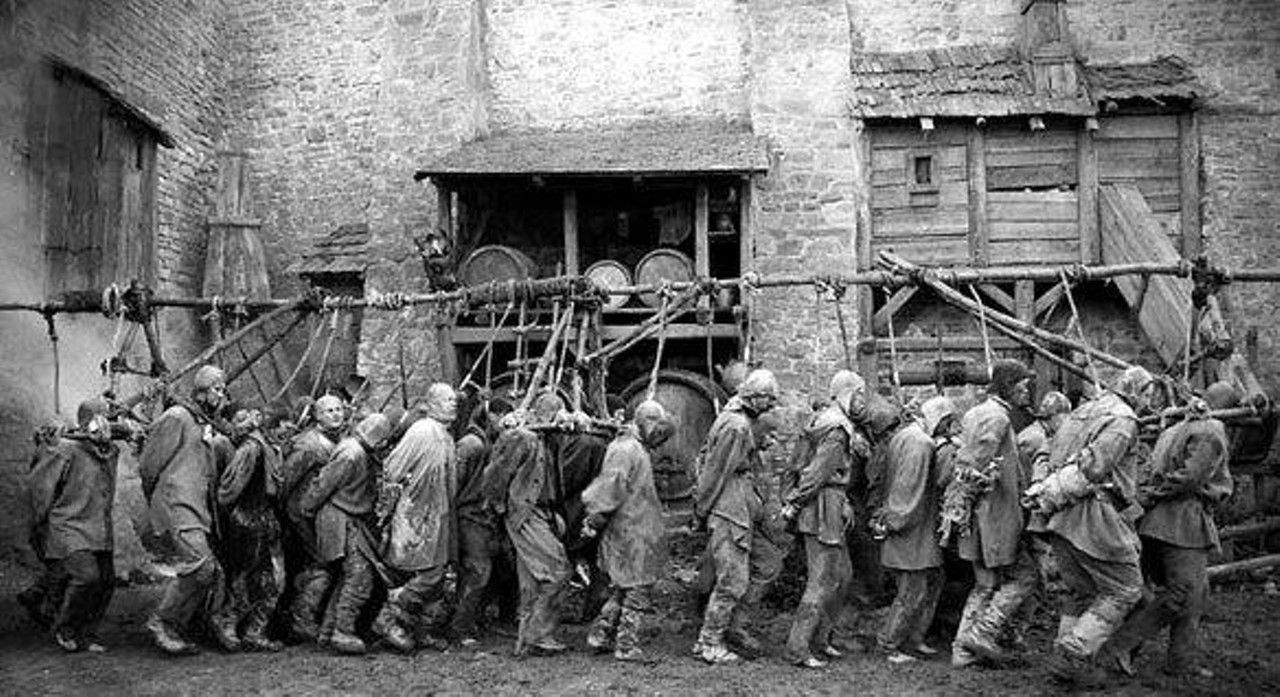 8) A Touch of Sin (2013) — Directed by Jia Zhangke
Filmmakers these days are heavily interested in the act of violence, but not the why. The societal makeup that creates these acts that the media reports as "senseless". Jia Zhangke, one of the most prolific filmmakers of the last 20 years shows us there is no such thing as senseless violence, every act has a root cause that we can trace all the way up to those who are shaping our societies.
A Touch of Sin is one of the decade's most misunderstood films. It doesn't look to revel in violence, it just refuses to let you look away, to turn the cheek. Focusing on 4 happenings in modern China, Zhangke throws away the idea that tragedies that happen in society can ever be random. And many who play significant roles in the shaping of our violent world go unacknowledged.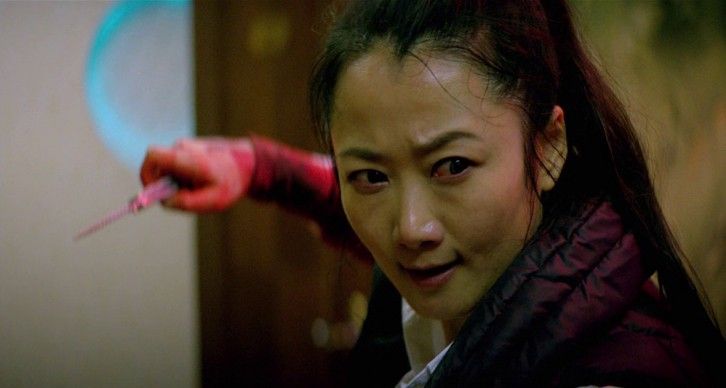 7) Son of Saul (2015) — Directed by Laszlo Nemes
I will say, this one took me by surprise. Lazlo Nemes, a new name in the world of Filmmaking takes on WWII, a subject often visited in cinema but one that I wondered was there anymore that can be said about that period that hadn't already. Boy was I wrong. Not only did Nemes add a new perspective to this harrowing time, but he made what might possibly be the definitive film about the Jewish Holocaust.
Focusing on the life of the Sonderkommando, Jews who were forced to work in the Nazi death camps under the threat of their lives, we see a film about life in a world of impossible odds and how does one look to save their soul in a time that feels spiritually dead. Nemes guides us with masterful precision, putting us in the shoes of these people through a single guide trying to perform an act of spiritual goodness. I don't know if a film rocked me more this decade. It's not one for repeated viewings but it's one you must see. It also won the Academy Award for Best Foreign Langauge Film in 2016.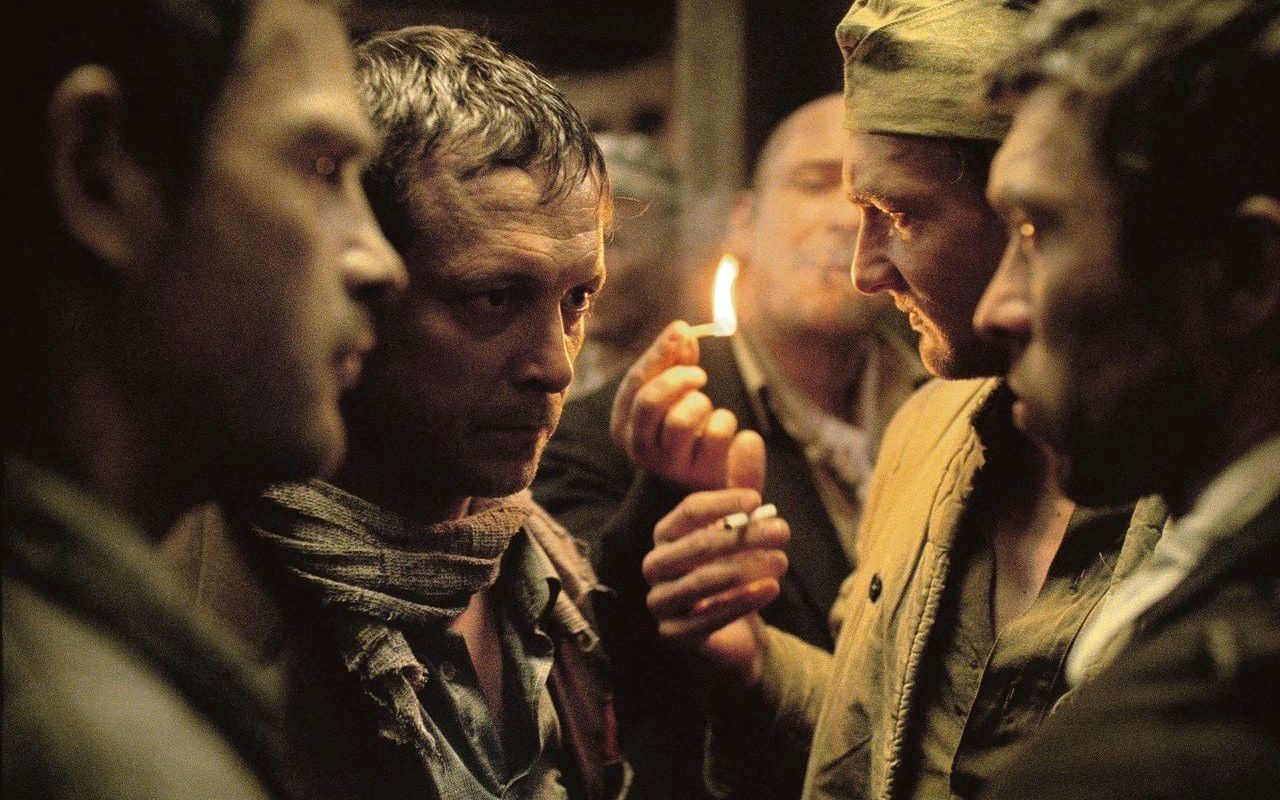 6) HyperNormalisation (2016) — Directed by Adam Curtis
To properly contextualize Adam Curtis's polemical masterwork, one must think about the world that was before it was released in October of 2016. The one that never thought it was possible for Donald Drumpf to be President of The United States and that the political malfeasance of yesteryear would be a major reason why we are stuck in the mud of today's insane world. Many thought Curtis was crazy, focusing on a man who more than likely would be a temporary blip in our political runway show and then the next month, those same people had to eat crow and admit once again Curtis was playing the role of prophet.
But HyperNormalisation is not a great work because it guessed what Nate Silver couldn't, it's a great work because Curtis is able to show us our pathway to this global situation that is giving us all a great amount of anxiety. For me, I found comfort in this, because Curtis gave the one thing all others in the media have been failing to do, an understanding of how and why.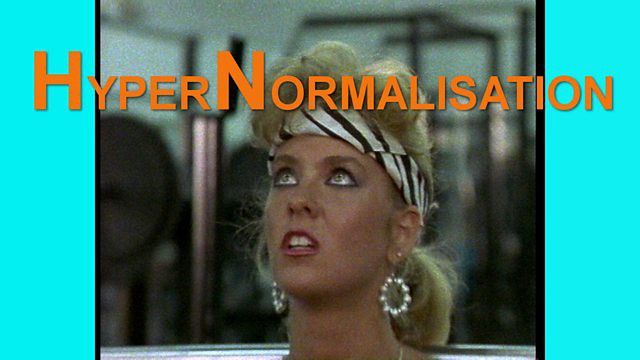 5) Burning (2018) — Directed by Lee Chang-dong
I'm not sure a film caught the underbelly of our social moment this decade better than Lee Chang-dong's Burning. The quiet panic that is becoming pervasive in our world, increasing isolation of human beings in postmodern societies, the difficulty in reconciling with our past and the competition we feel not only in ourselves but with others of different levels of social status that bread hostilities that are often fatal. It's a film that truly understands our times.
Powered by 3 stellar performances from Yoo Ah-in, Jeon Jong-seo, and Steven Yeun, Burning is a reminder that great drama comes from strong characters tangled by tense conflict. Through their behaviors, we see the human condition full-frontal, and how the conflicts we have yet to reconcile with each other leave us on the brink of tragedy.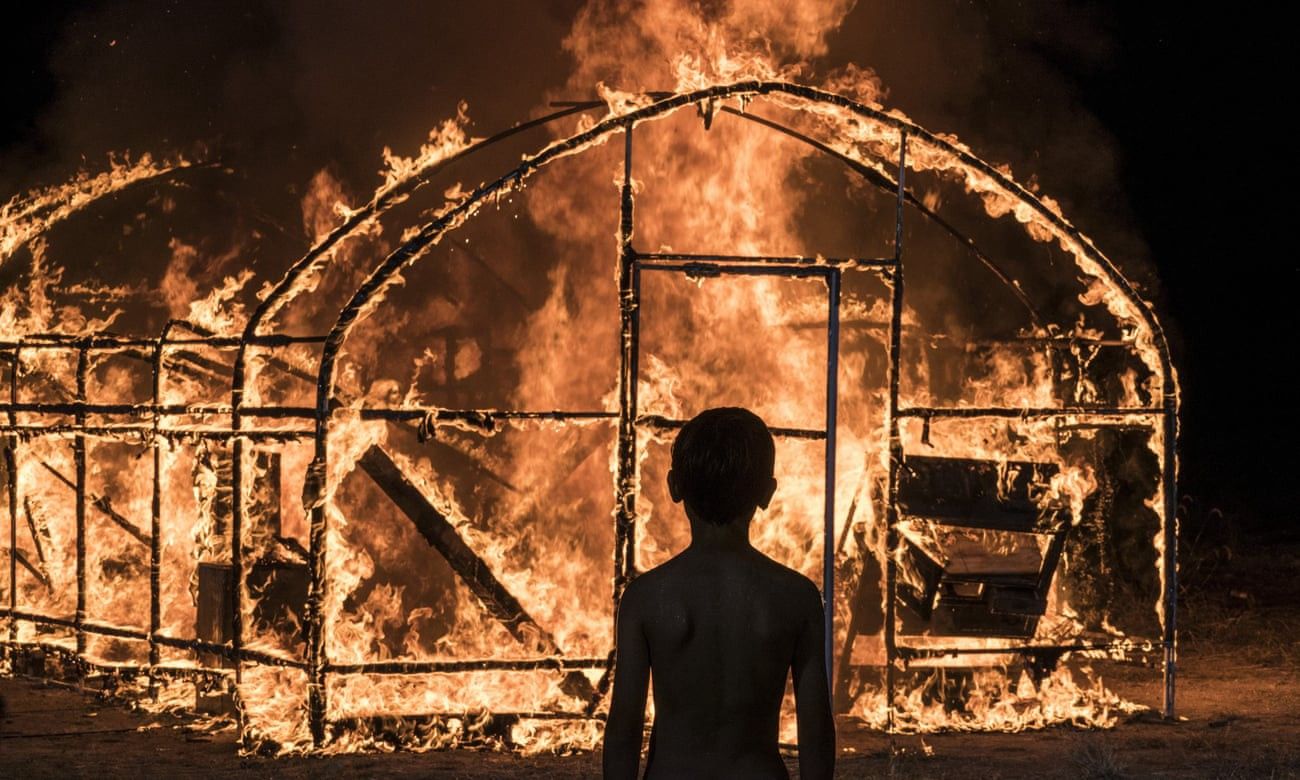 4) The Turin Horse (2011) — Directed by Bela Tarr & Agnes Hranitzky
To hear Filmmakers talk of retirement is actually quite rare, most feel comfortable going about it until they are physically unable to do so. But not Bela Tarr, who proclaimed before he released his 2011 film The Turin Horse that he would be ending his career that spanned 5 decades. Why? Because he believes there is nothing worse than artists who repeat themselves, so he should stop now since he has nothing new to say via the form of cinema. This thought pattern shows why Tarr has always been a cut above the rest.
Tarr sticks to his word. The Turin Horse is by no means a repeat of his earlier legendary works, but a final statement of vision from Tarr, who spent his career fighting not only the tyranny of censorship but also the tyranny of the market that looks to reduce cinema to a simple formula. In this final act, Tarr (along with his editor/wife Agnes Hranitzky credited as Co-Director) appears to us as the old wise elder who looks to empower future generations. Leaving us with not only his final warnings to heed but once again pushing the limits of form, a blueprint on how to continue to rebel against the systems that wish to control us.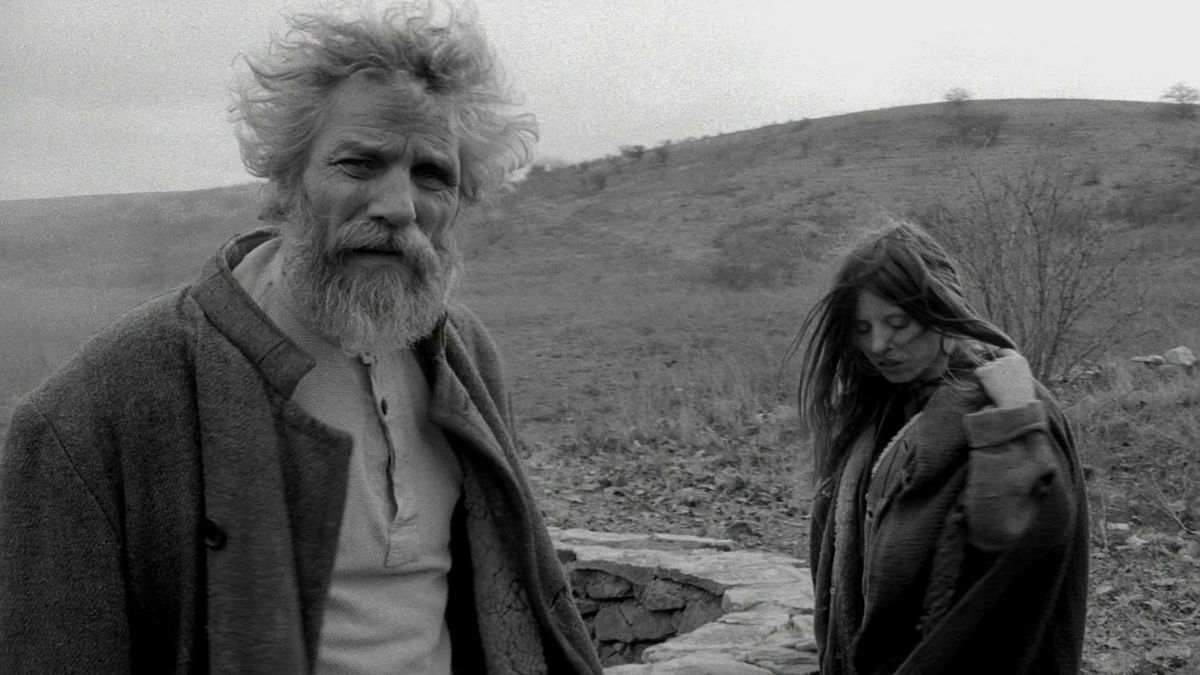 3) Once Upon A Time In Anatolia (2011) — Directed by Nuri Bilge Ceylan
In a time where we ingest like it's water blockbuster action flicks with body counts the size of mountains, maybe, just maybe a film that could really bring us back to awareness is one that prioritizes human empathy. One that understands the loss of one single life has consequences for many. This is partly what makes Nuri Bilge Ceylan's Once Upon A Time in Anatolia so special, it reminds us of the importance of humanity.
Set during the aftermath of a murder in rural Turkey we follow the search for the body of the victim of the crime. Through this journey, we learn about who is connected to this happening, either by profession, happenstance, direct action, what lead them to this moment and how their lives have been shaped by their social positions. The film reminds us that even the simplest of procedures can create inner vibrations that shake us to our core. Ceylan bucks our current trend of sensory overload in movies, stripping it all down so we can remember ourselves.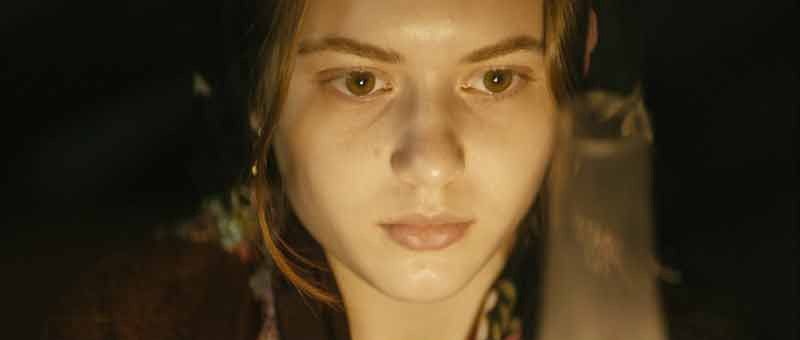 2) Zama (2017) — Directed by Lucrecia Martel
There are filmmakers who don't miss, Lucrecia Martel is one of them. After dominating the previous decade with 3 fantastic feature films, we ran the danger of not getting her voice this decade, but with this late entry in 2017, she not only blessed us with her unique vision but one of the decades best films.
With Zama, Martel ups the stakes of her cinema in terms of scale but doesn't sacrifice her trademarks of detail, nuance, and intricately choreographed human rhythm. But beyond style, in visiting the past of colonial South America, Martel shows the seeds of the global issues we are grappling with today. You leave feeling more connected to the past with an understanding that we have yet to shake this feeling of purgatory because we refuse to face it. It's a certified all-timer.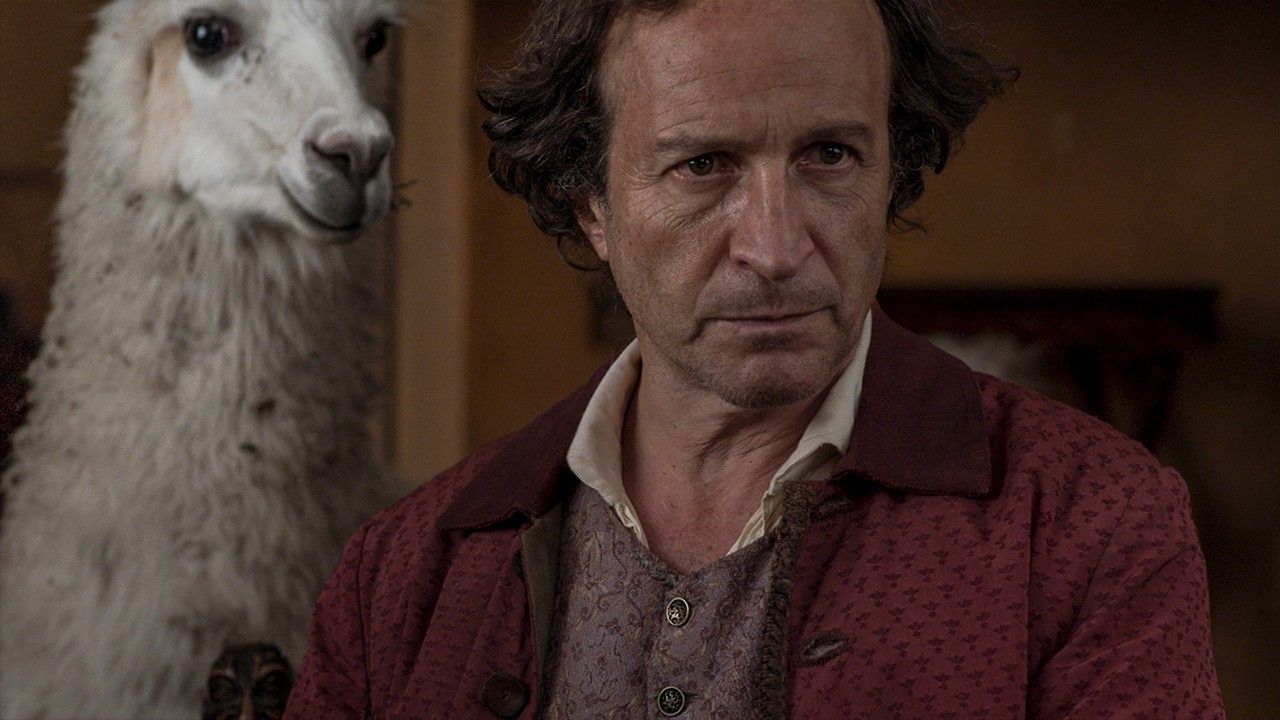 1) Holy Motors (2012) — Directed by Leos Carax
A requisite for a film that should lead an all-decade list is that it must break new ground. Create an experience we haven't had before, and no film did that better this last decade than Leos Carax's Holy Motors. A work that can't be reduced to a logline, it's a journey you have to experience that only your soul can understand.
Possessing the most dynamic lead performance in recent memory by veteran actor Denis Lavant, Holy Motors looks to redefine our cinematic experience by remixing our expectations of narrative. It's a film that on first viewing confounds, but on repeated viewings, it reveals itself not to be so much about intellectual understanding, but a belief that cinema can be much more than plot points and satisfying endings. What Holy Motors is trying to say is less important than what it is trying to do to you, as a witness. It's a love letter to possibility and we are luckier for having it.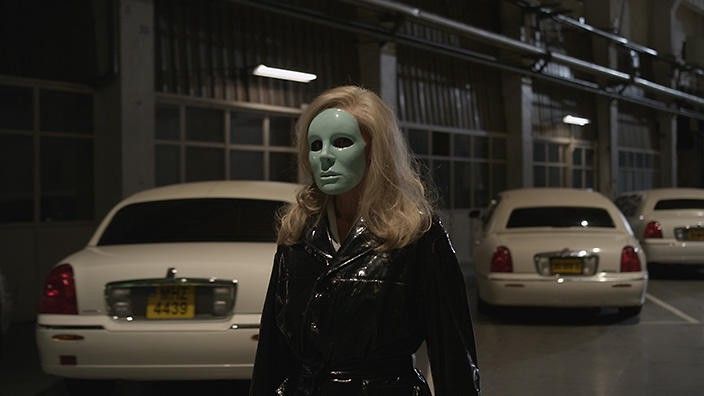 Honorable Mentions: The Killing Of A Sacred Deer, It Felt Like Love, Victoria, Uncle Boonmee Who Can Recall His Past Lives, Like Father Like Son, Bisbee '17, The Act of Killing, The Look Of Silence, First Reformed, A Pigeon Sat On A Branch Reflecting On Existence, Poetry, Look Who's Back, Michael, A Simple Life, Stories Of Our Lives, The Law In These Parts.