I have been asked to curate and host a discussion panel of Asian American authors, writers and poets for CityLit Project at the Baltimore Book Festival on September 29th and 30th! The theme I have chosen for this year's panel is "Where are all the Asian Beach Reads?" The idea is to unravel through conversation the reason for the dearth of lighthearted, fun and fluffy reads in Asian American literature. Are we only appreciated if we write tragic, weighty stories?
The inspiration for this topic came from trying to put together a simple list of Asian beach reads by Asian authors. For years, I've read as many books about Asians that are written by Asians as I can. I've discovered that there is a plethora of excellent stories that are being told but I'll be the first to admit that while they're brilliant, the subject matter tends to be heavy— not the kind of book that fits the "beach read" genre.
Beach reads are considered middlebrow literature but they shouldn't be dismissed. Middlebrow entertainment is the most important genre in creating a cultural baseline. It's why Asian beach reads are so necessary.
What the hell is a beach read anyway? First, they're contemporary fiction. They veer towards the chick lit genre. They're easy to read and don't require much concentration. So you wouldn't put Viet Thanh Nguyen's The Sympathizer in this category. Basically, they're fun, lighthearted escapes.
According to the New York Times, the term was coined somewhere in the 90s. The stories tend to be about women and written by women. And since women generally read more books than men on average, this is a well-marketed and high-selling genre of literature. British author Ian McEwan once said, "when women stop reading, the novel will be dead." Stephen King thinks, "you're a pretentious fool for reading 'serious' novels during the summer. You should only read stuff that doesn't require much concentration." Well then.
So what's the reason for the apparent lack of such work by Asian Americans? I'm not buying the argument that Asian writers just don't want to write those kinds of stories. Sure they do. Who doesn't? Not only do they turn into blockbusters, they also turn into blockbuster films — remember a little beach read called Gone Girlfrom a few years ago? Why do only white people get to write these fun, easy romps and make entire careers out of them?
This is a topic that I will be spending my summer researching. I hope my discussion panel in Baltimore on September 29th and 30th will shed light on this topic and get some answers about how the publishing industry works and how Asian writers are affected.
In the meantime, it was hard, but I did manage to find a few Asian beach reads for this summer. My criteria for this list was that the books had to be written by an Asian author, they had to have an Asian cast of characters, and they had to be easy and fun to read. Anything too weighty and dramatic was cut. I also tried my best to weed out books of the YA (young adult) genre. The books didn't have to be written by women but most of them were. I also tried to find some thrillers and mysteries, and two made the list.
A Place For Us by Fatima Farheen Mirza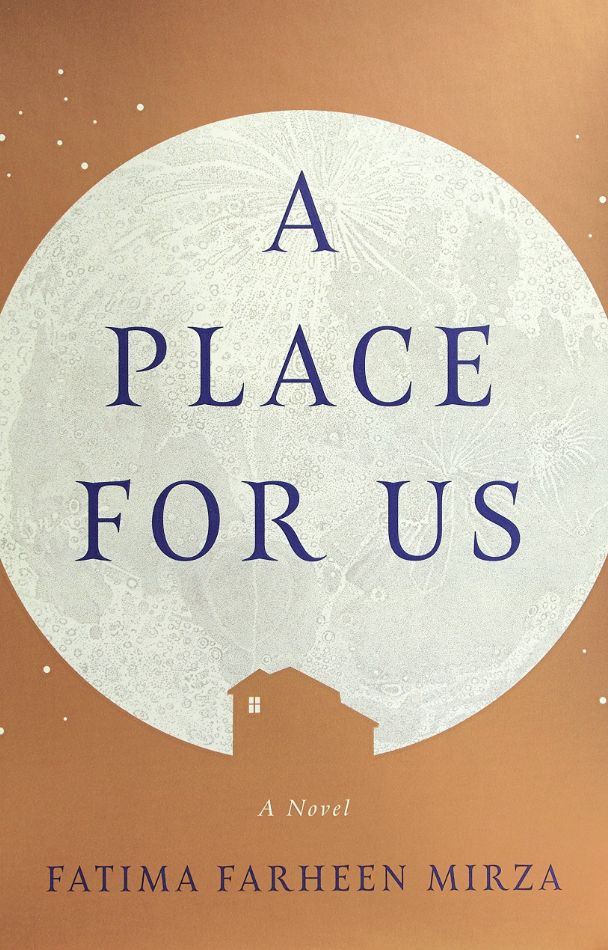 Fatima Farheen Mirza's new novel introduces readers to a bustling Indian-American Muslim family on the eve of a wedding. Like many South Asian parents, Rafiq and Layla are very worried about the unconventional choices their children have made in life. Their eldest daughter, Hadia, is getting ready for a love marriage and her sister Huda has announced her intention to do the same. But perhaps most worrying of all is the return of their long-estranged son as he gets ready to attend the event.
Number One Chinese Restaurant by Lillian Li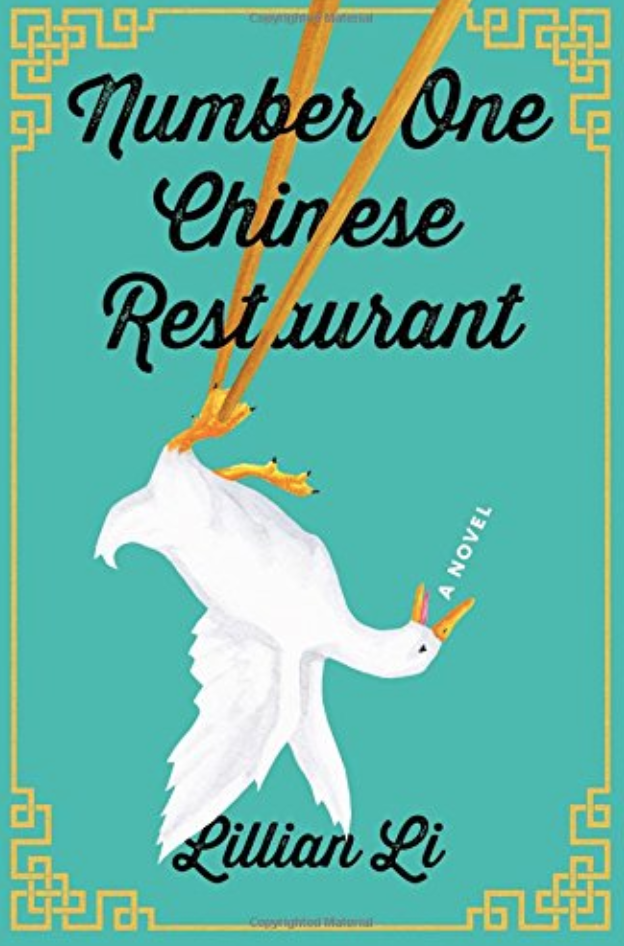 The Beijing Duck House in Rockville, Maryland, is not only a beloved go-to setting for hunger pangs and celebrations; it is its own world, inhabited by waiters and kitchen staff who have been fighting, loving, and aging within its walls for decades. Each staffer and family member has a secret, desire or pain that floats through them as they race through the fast paced restaurant life.
One night will bring down disaster, break alliances and form new ones. When the dust settles, who will be strong enough to stand and will their lives ever be the same?
Severence: A Novel by Ling Ma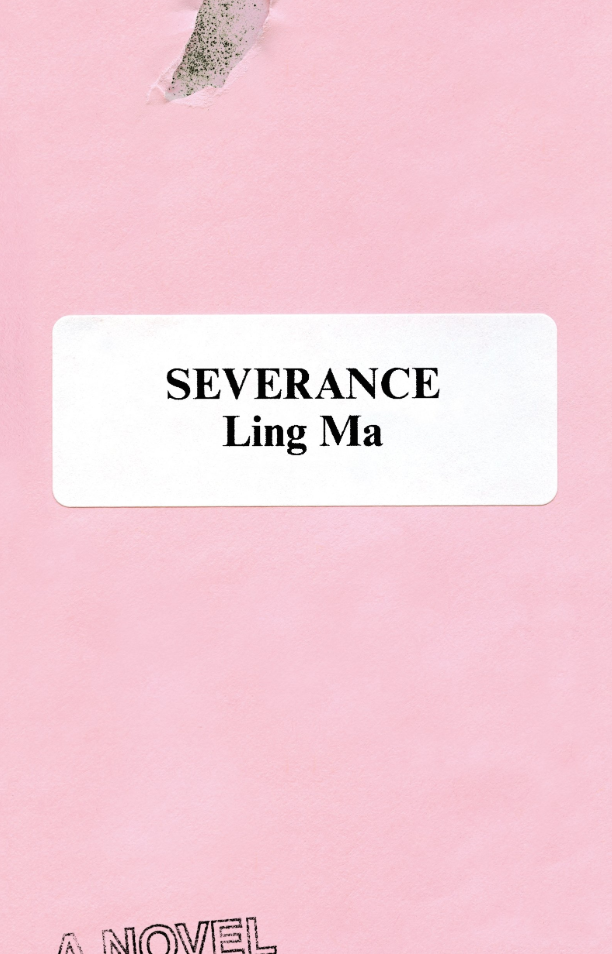 Candace Chen, a millennial drone self-sequestered in a Manhattan office tower, is devoted to routine. With the recent passing of her Chinese immigrant parents, she's had her fill of uncertainty. She's content just to carry on: She goes to work, troubleshoots the teen-targeted Gemstone Bible, watches movies in a Greenpoint basement with her boyfriend. So Candace barely notices when a plague of biblical proportions sweeps New York. Then Shen Fever spreads. Families flee. Companies halt operations. The subways squeak to a halt. Her bosses enlist her as part of a dwindling skeleton crew with a big end-date payoff. Soon entirely alone, still unfevered, she photographs the eerie, abandoned city as the anonymous blogger NY Ghost.
Candace won't be able to make it on her own forever, though. Enter a group of survivors, led by the power-hungry IT tech Bob. They're traveling to a place called the Facility, where, Bob promises, they will have everything they need to start society anew. But Candace is carrying a secret she knows Bob will exploit. Should she escape from her rescuers?
Insatiable Porn: A Love Story by Asa Akira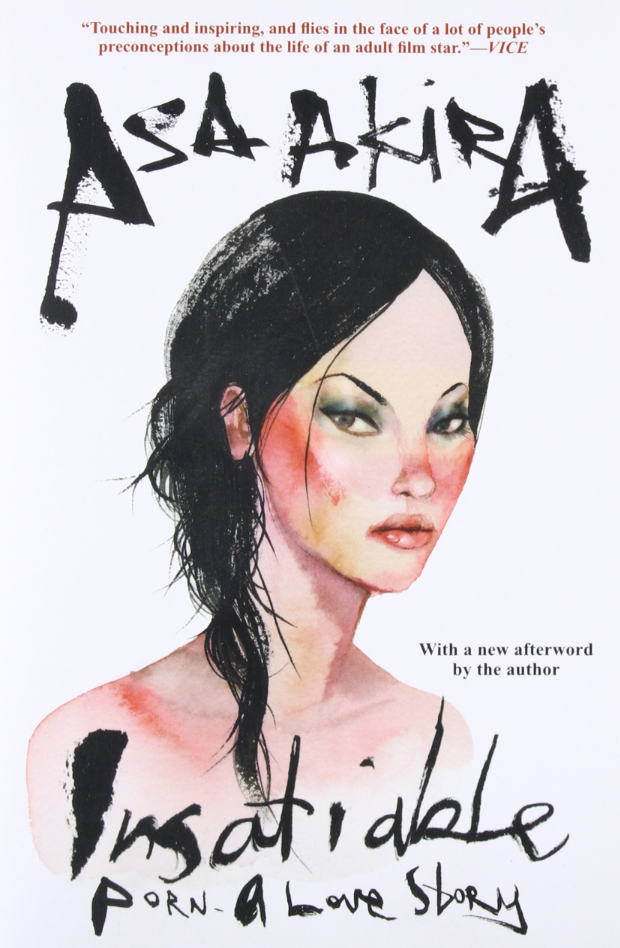 Asa Akira has already had an extremely unusual life. Educated at the United Nations International School in Manhattan, she soon was earning a good living by stripping and working as a dominatrix at a sex dungeon. Akira has now built up a reputation for being of the most popular, hardworking, and extreme actors in the business, winning dozens of awards for her 330+ movies, including her #1 bestselling series "Asa Akira Is Insatiable".
In Insatiable, Akira recounts her extraordinary life in chapters that are hilarious, shocking and touching. In a wry, conversational tone, she talks about her experiences shoplifting and doing drugs while in school, her relationship with other porn stars (she is married to one) and with the industry at large, and her beliefs about women and sexuality.
The Way You Make Me Feel by Maurene Goo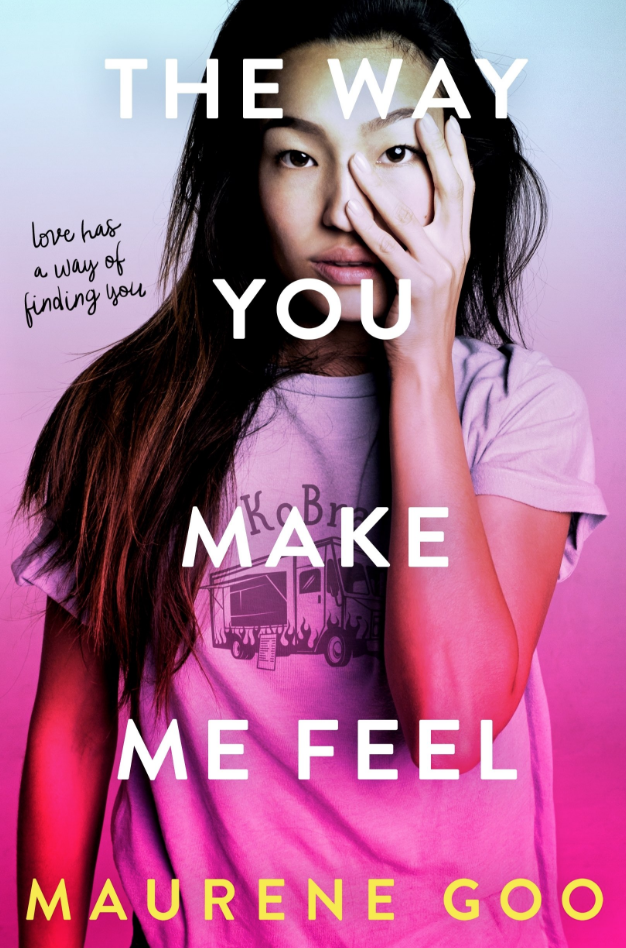 Clara Shin lives for pranks and disruption. When she takes one joke too far, her strict dad sentences her to a summer working on his Korean food truck, the KoBra, alongside her uptight classmate Rose Carver. Her mom, a famous fashion blogger, is never in the picture anymore. Not the carefree summer Clara had imagined. But maybe Rose isn't so bad. Maybe the cute boy who works at the neighboring coffee kiosk, Hamlet Wong, is crushing on her. Maybe Clara actually feels invested in her dad's business. What if taking this summer seriously means that Clara has to leave her old self behind? The Way You Make Me Feel is a relatable story of falling in love and finding yourself in the places you'd never thought to look.
Emergency Contact by Mary H.K. Choi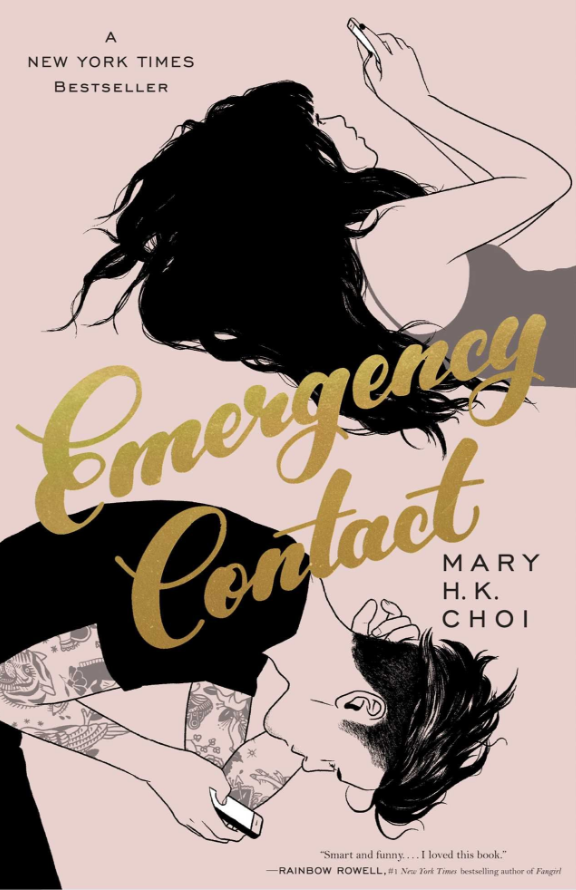 For Penny Lee high school was a total nonevent. Her friends were okay, her grades were fine, and while she somehow managed to land a boyfriend, he doesn't actually know anything about her. When Penny heads to college in Austin, Texas, to learn how to become a writer, it's seventy-nine miles and a zillion light years away from everything she can't wait to leave behind.
Sam's stuck. Literally, figuratively, emotionally, financially. He works at a café and sleeps there too, on a mattress on the floor of an empty storage room upstairs. He knows that this is the god-awful chapter of his life that will serve as inspiration for when he's a famous movie director but right this second the seventeen bucks in his checking account and his dying laptop are really testing him.
When Sam and Penny cross paths it's less meet-cute and more a collision of unbearable awkwardness. Still, they swap numbers and stay in touch — via text — and soon become digitally inseparable, sharing their deepest anxieties and secret dreams without the humiliating weirdness of having to see each other.
Goodbye, Vitamin by Rachel Khong
Freshly disengaged from her fiancé and feeling that life has not turned out quite the way she planned, 30-year-old Ruth quits her job, leaves town, and arrives at her parents' home to find family life more complicated than she'd realized. Her father, a prominent history professor, is losing his memory. Ruth's mother, meanwhile, is smarting from a betrayal. But as Ruth's father's condition intensifies, the comedy in her situation takes hold, gently transforming all her grief. Told in captivating glimpses and drawn from a deep well of insight, humor and unexpected tenderness, Goodbye, Vitamin pilots through the loss, love, and absurdity of finding one's footing in life.
How to Get Filthy Rich in Rising Asia by Mohsin Hamid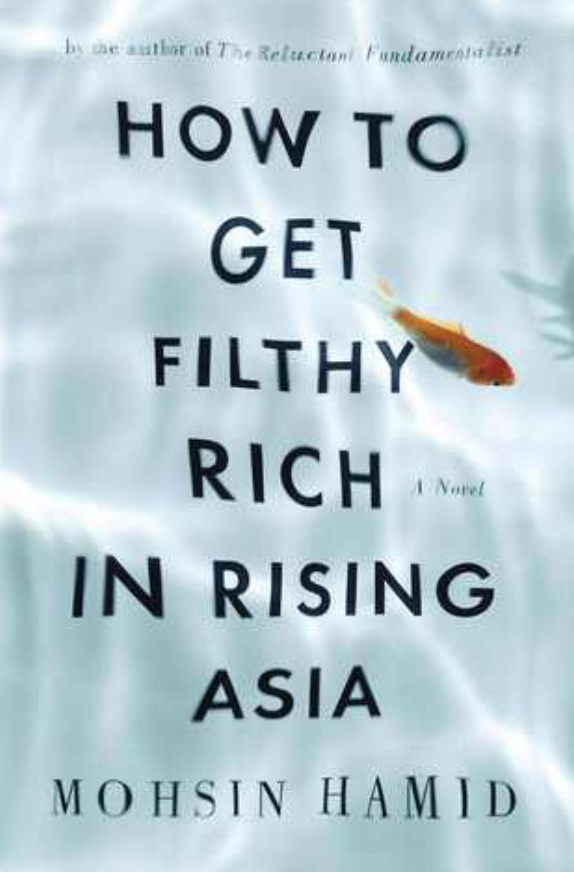 This is my favorite pick on this entire list!!! (Just saying.)
How to Get Filthy Rich in Rising Asia is the astonishing and riveting tale of a man's journey from impoverished rural boy to corporate tycoon. It steals its shape from the business self-help books devoured by ambitious youths all over "rising Asia." It follows its nameless hero to the sprawling metropolis where he begins to amass an empire built on that most fluid, and increasingly scarce, of goods: water. Yet his heart remains set on something else, on the pretty girl whose star rises along with his, their paths crossing and recrossing, a lifelong affair sparked and snuffed and sparked again by the forces that careen their fates along.
The Good Son by You-Jeong Jeong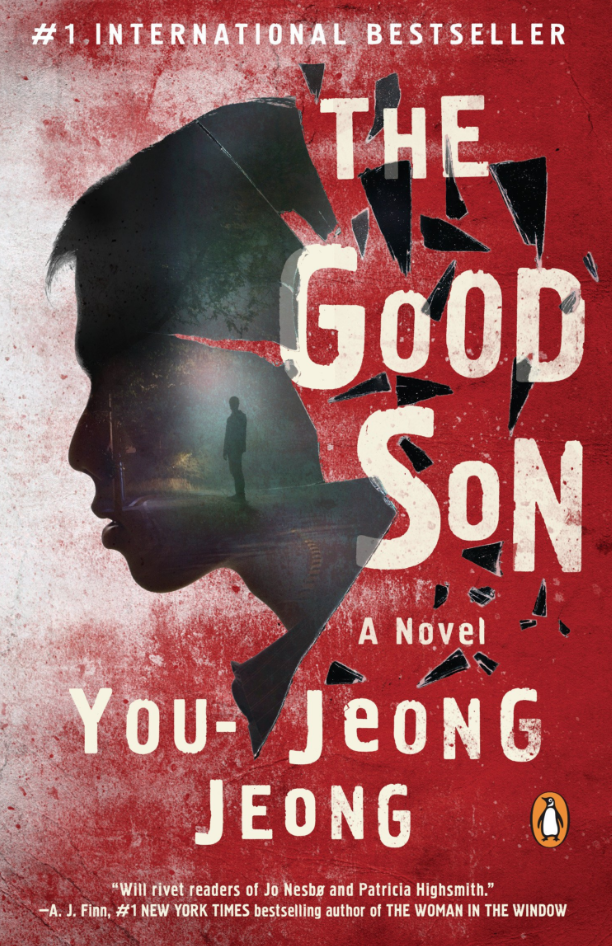 Early one morning, 26-year-old Yu-jin wakes up to a strange metallic smell, and a phone call from his brother asking if everything's all right at home — he missed a call from their mother in the middle of the night. Yu-jin soon discovers her murdered body, lying in a pool of blood at the bottom of the stairs of their stylish Seoul duplex. He can't remember much about the night before: Having suffered from seizures for most of his life, Yu-jin often has trouble with his memory. All he has is a faint impression of his mother calling his name. But was she calling for help? Or begging for her life?

Thus begins Yu-jin's frantic 3-day search to uncover what happened to his mother that night, and to finally learn the truth about himself and his family. A shocking and addictive psychological thriller, The Good Son explores the mysteries of mind and memory, and the twisted relationship between a mother and son, with incredible urgency.
Five Star Billionaire by Tash Aw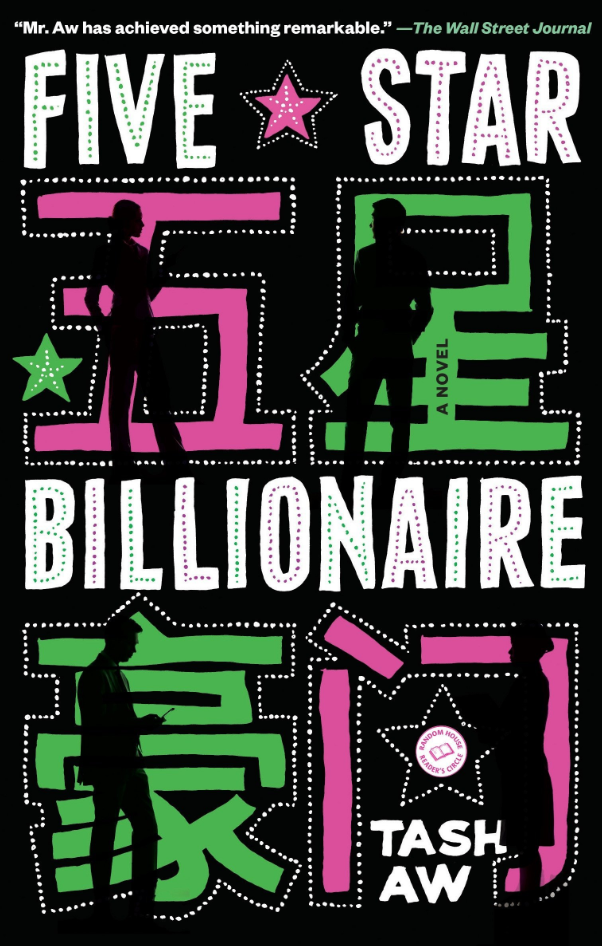 This is an expansive, eye-opening novel that captures the vibrancy of China today.

Phoebe is a factory girl who has come to Shanghai with the promise of a job — but when she arrives she discovers that the job doesn't exist. Gary is a country boy turned pop star who is spinning out of control. Justin is in Shanghai to expand his family's real estate empire, only to find that he might not be up to the task. He has long harbored a crush on Yinghui, a poetry-loving, left-wing activist who has reinvented herself as a successful Shanghai businesswoman. Yinghui is about to make a deal with the shadowy Walter Chao, the five star billionaire of the novel, who with his secrets and his schemes has a hand in the lives of each of the characters. All bring their dreams and hopes to Shanghai, the shining symbol of the New China, which, like the novel's characters, is constantly in flux and which plays its own fateful role in the lives of its inhabitants.
Monsoon Mansion by Cinelle Barnes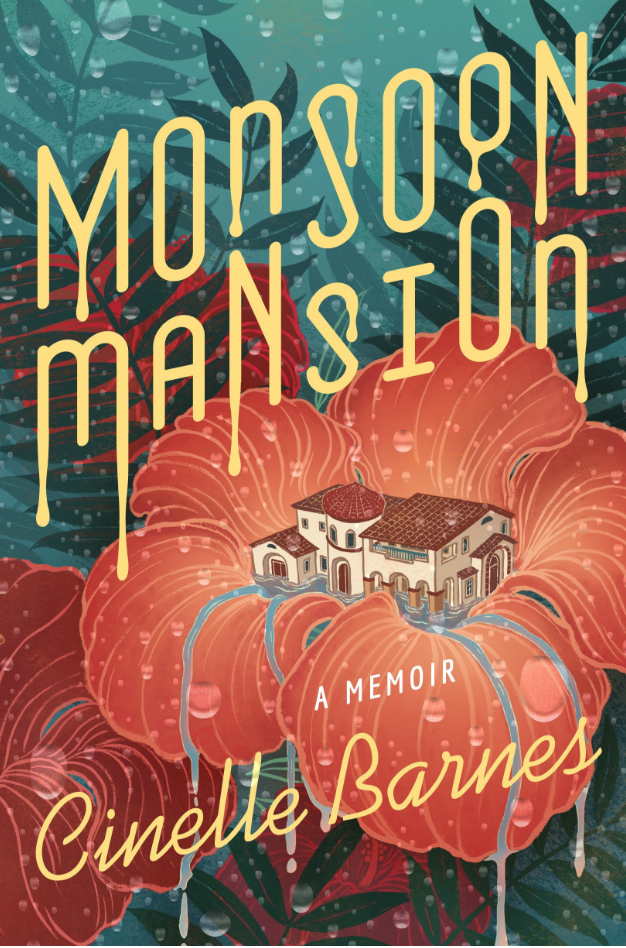 Cinelle Barnes was barely 3 years old when her family moved into Mansion Royale, a stately 10-bedroom home in the Philippines. Filled with her mother's opulent social aspirations and the gloriously excessive evidence of her father's self-made success, it was a girl's storybook playland. But when a monsoon hits, her father leaves, and her mother's terrible new lover takes the reins, Cinelle's fantastical childhood turns toward tyranny she could never have imagined. Formerly a home worthy of magazines and lavish parties, Mansion Royale becomes a dangerous shell of the splendid palace it had once been.
In this remarkable ode to survival, Cinelle creates something magical out of her truth. Through a tangle of tragedy and betrayal emerges a revelatory journey of perseverance and strength, of grit and beauty, and of coming to terms with the price of family — and what it takes to grow up.
The Incendiaries: A Novel by R.O. Kwon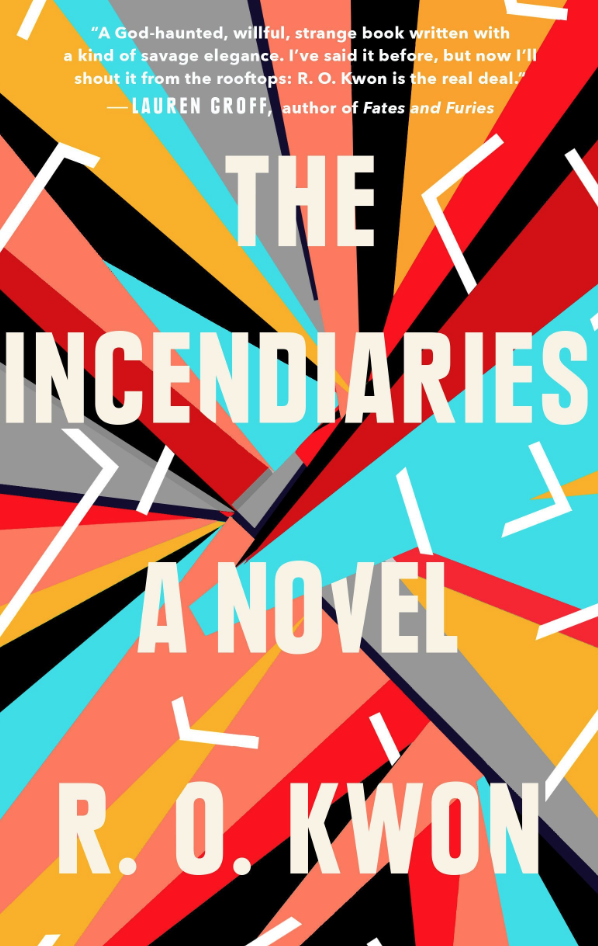 Phoebe Lin and Will Kendall meet their first month at prestigious Edwards University. Phoebe is a glamorous girl who doesn't tell anyone she blames herself for her mother's recent death. Will is a misfit scholarship boy who transfers to Edwards from Bible college, waiting tables to get by. What he knows for sure is that he loves Phoebe.
Grieving and guilt-ridden, Phoebe is increasingly drawn into a religious group — a secretive extremist cult — founded by a charismatic former student, John Leal. He has an enigmatic past that involves North Korea and Phoebe's Korean American family. When the group bombs several buildings in the name of faith, killing five people, Phoebe disappears. Will devotes himself to finding her, tilting into obsession himself, seeking answers to what happened to Phoebe and if she could have been responsible for this violent act.
(Book descriptions taken from their press releases and book jackets.)
---
This article was originally published on Eliza Romero's blog, Aesthetic Distance.